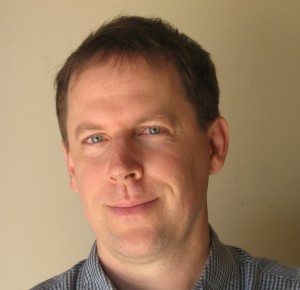 Mark Coker, founder of Smashwords.com, talks about his ebook directory and the future of ebooks. Check out Self-Publishing Review's post about places to list an ebook for other ebook sites.

Self-Publishing Review: First, what is Smashwords?
Mark Coker: Smashwords is a digital publishing platform and online bookstore for self-published authors and their readers.
Authors upload their manuscripts as Microsoft Word files and then we automatically convert them into nine different DRM-free ebook formats, ready for immediate sale online.  Authors set the price and determine the sampling percentage, and receive 85 percent of the net sales proceeds from their books.
SPR: How do you calculate "net"?
MC: Net to authors = (book price – Paypal fee)*.85, and our cut is the other 15 percent.
SPR: What does it cost to publish on Smashwords?
MC: All of our services are free.  We just ask authors to read our Smashwords Style Guide prior to uploading their manuscript so they can get the formatting correct.
SPR: Where do you sell the books?
MC: The books are available for sale on the Smashwords web site.  We also recently signed a distribution deal with Lexcycle, makers of the Stanza app, which makes our books available to over one million iPhone and iPod Touch users who use Stanza to read ebooks.
SPR: Why did you start the Smashwords site?
MC: I saw an opportunity to change the way books are published, marketed and sold.  While I think the mainstream book publishing industry does a good job servicing a minority of authors, many other talented and deserving authors are not given a chance to publish.
A few years ago, my wife and I wrote a novel, a satire on Hollywood celebrity, and we signed on with one of the most respected literary agencies in New York City.  We and our agent had high hopes for selling the book, but in the end, publishers told our agent they questioned whether our target audience, daytime television soap opera fans, read books.
As you might imagine, after spending thousands of hours on our novel, it was quite frustrating to have a publisher deny us the opportunity to reach our audience.  In the end, I decided that in today's Internet age, every author should be allowed to publish, and it should be up to readers to decide what's worth reading and what's not.  I envisioned a social publishing platform for books, similar to how YouTube is a publishing platform for video.
So we created with Smashwords.  We showcase talented authors from around the world, and provide these authors with free tools to help them publish, promote and sell their books.
I also see an opportunity to dramatically lower the cost of books.  Let's face it, print books are too expensive to all but the most affluent of the world's population.  With self-published ebooks, authors have the chance to sell the books at less cost than paper, but still make a higher per-unit profit on each book sold.  Whenever you lower the cost of something, the available audience for the product increases.  So it's a win win for authors and readers alike.
SPR: Does Smashwords allow authors to post ebooks on Smashwords as well as other ebook sites – even sites that might list the same ebook for free?
MC: Since Smashwords authors control all the rights to their book, they're free to sell their book anywhere they choose.  Smashwords authors can set the price to zero on our site if they so choose.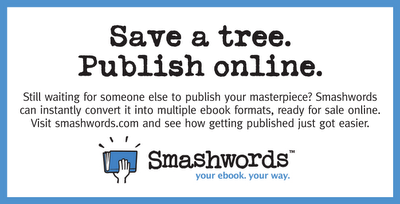 SPR: How is Smashwords different from the other ebook sites out there?
MC: There are many other great ebook sites out there, but I think they all fulfill different roles.
Our mission is to create the single best digital publishing platform for indie authors.
We're focused on building free self-service tools that help authors do their own marketing and promotion.  One great example is our coupon generator, where indie authors can create custom coupon codes for promotion on social networks, fan mailing lists, their blog or website.
Obviously, our ability to output ebooks in so many different formats is another big deal, because you want to let your reader enjoy the book on whatever device they use.  We have many more tools in the development pipeline.
SPR: What are the benefits and limitations of an ebook, as compared to a printed book?
MC: I think most book lovers will agree it's tough to match the portability, form factor, readability and smell of a paper book.
Yet if you speak with early adopters of ebooks, you'll hear how more and more book lovers are falling in love with ebooks, and some are even abandoning print books altogether.  Once a book is in digital form, it fundamentally changes the user experience.  Most e-readering devices, for example, allow you to increase the font size, or the screen brightness.  These simple features can make ebooks a more pleasurable read than paper.
My first Kindle experience was as I sat on Waikiki beach in early 2008, and I wirelessly sampled and purchased a book from the Amazon store.  I recently returned from another trip to Hawaii for the new year holiday, and on this trip I was downloading books on my iPhone from the Smashwords store on Stanza.  Imagine holding a library of hundreds of thousands of books in the palm of your hand.  This is possible today with the iPhone.
We strongly encourage our authors to publish both in ebook form and in print.  We recently partnered with Wordclay to provide print services to our authors.
SPR: Do you think ebooks have the capacity of becoming more mainstream?  It seems with growing environmental awareness, ebooks could become a greater force.
MC: Based on my estimates, drawing upon the latest data from the American Association of Publishers, we closed out 2008 with ebooks accounting for only one half of one percent of the overall wholesale trade book industry here in the United States.
This means that on average, for every dollar spent on an ebook, about $200 are spent on paper books.
What's striking about the data is the rapid rate of growth with ebooks.  Ebooks grew 108 percent year over year from November 2007 to November 2008, and during the same time period the overall trade book sales dropped about 20%.
Ebooks are on track to account for 6-10 percent of overall book industry sales in the next five years if they maintain their current growth rates.  There are signs that the growth rates is accelerating, so it's possible ebooks become a much larger force, much sooner.  No matter how you look at it, I think we're on track for ebooks to go mainstream within the next couple years.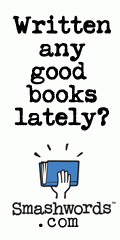 SPR: What are your thoughts on Kindle?
MC: I like my Kindle, though the user interface is clunky.  I'll be curious to learn what they're announcing in February at the Tools of Change conference.  They've called a press conference for February 9, and the rumor is they might roll out a new Kindle.
I think the Kindle will go down in history as one of the first big breakthroughs for ebooks (after all, Oprah Winfrey dedicated an entire show last year to celebrate her love of the Kindle).
I'm also impressed by the iPhone as an ereading platform.  No one knows how many Kindles Amazon has sold, though if we assume the current number is 300,000, then it's worth pointing out that Stanza on the iPhone/iPod Touch has already been downloaded by over one million people.

SPR: Interesting that Smashwords has screenplays.  It's something that doesn't get enough clout as an artform, like traditional theatre.  How well do these ebooks sell?
MC: Up until recently, we only had a couple screenplays, and they were free.  In the last couple weeks we've had more published, but sales are low.
As we state all over the Smashwords site, authors should keep their expectations low for sales.  Even our best selling books don't sell many copies yet.
SPR: Explain your stance on Digital Rights Management.  The site's FAQs say you're against it.  Doesn't DRM protect writers?
MC: The problem with DRM is that it treats law-abiding customers like criminals, because it limiting how and when and under what circumstances customers can enjoy your book.  The truth about DRM is that it just irritates your customers, and there's little evidence it slows piracy.  DRM is easily cracked by hackers, and the people who pirate your book are unlikely to pay for it anyway.
At Smashwords, we constantly remind our customers that the book is for their personal, non-commercial enjoyment, and we remind them about their legal obligation to not share or illegally distribute the book.
We gently remind them at member registration, at checkout, and even within some of our book samples.
At a certain point, you need to trust your customers to do the right thing.  I think writers can also reduce piracy by fairly pricing their works.  A $3.50 book on Smashwords, for example, provides the reader great value for their dollar, and at the same time earns the author about $2.60, or about seven times more than what the author would make per copy in royalty via a traditionally published mass market paperback with a 5 percent royalty.

SPR: You're a writer yourself.  Have you had much success getting your own ebooks read?
MC: We've sold several copies on Smashwords, but I have to admit the promotion of my own book has taken a back seat to promoting Smashwords and the books of our authors.
SPR: What recommendations do you have for ebook authors looking to market their work?
MC: Book marketing is tough work, both for print books and ebooks.  With ebooks at under 1/2 of one percent of print book sales, we're so early in the ebook marketing game that the rules are still being written.
I wrote a free ebook on Smashwords called The Smashwords Book Marketing Guide, that offers a good introductory checklist of marketing tips.
It's important than an author establish a strong online presence.  Clearly, I think an author page at Smashwords is a good first step.
Beyond that, if an author is willing to invest the time, they should have a website and a blog, and they should participate in social networks such as Twitter, Facebook, and LinkedIn.  There are many active online author communities, and these are great sources for sharing and discovering marketing tips.  By becoming an active participant these online author communities, authors can stay abreast of the latest tips, tricks and techniques.
SPR: What's Read an E-book Week (listed on Smashwords' blog)?
MC: Smashwords is an official sponsor of Read an Ebook Week, which runs from March 8-14.  The weeklong virtual event, now in its fourth year, was created by Rita Y. Toews, an award-winning novelist and children's book author, who is passionate about ebooks.  The mission of Read an Ebook Week is to raise awareness about the benefits of ebooks to authors, readers and the media.  As a sponsor of the event, we're going to help promote the initiative, and we'll work with our authors to develop special promotions during the week.  Participating Smashwords authors will make their books available for free or at steep discounts during that week in exchange for promotion on the Read an Ebook website, in press releases, and across Smashwords.  It should be fun and we hope to use the event to attract thousands of new readers to ebooks.
SPR: What are your future goals for Smashwords?  Any new features in the pipeline?
MC: We have a very aggressive roadmap over the next couple years.  In the short term, we're going to continue to introduce marketing tools that help our authors help themselves.  We're looking to dramatically increase the number of authors represented and expand the reach of our distribution network. Clearly, Stanza will play a big role in the latter initiative.
In the coming weeks, we'll roll out an affiliate marketing program, which will incentivize third party web site operators and bloggers to actively promote Smashwords books.  We're also introducing publisher pages on the site to support the needs of small and large publishers alike who want to list multiple authors and their books.  And beyond that, stay tuned.
SPR: Thanks, Mark.