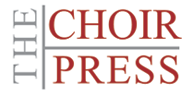 The Choir Press, based in Gloucester, was founded in 1982 as a book solution service provider, initially to the publishing trade, but with the advances in the Internet and book technology, they began making their services available to self-publishing authors in 1997. The Choir Press has produced book solution services to some of the largest and smallest publishers in the UK, including A&C Black, Macmillan, Andre Deutsch, Blackwell, Harrap and Piatkus.
Our services include editing, proofreading, design, page layout, preparation of print-ready files and delivery of your finished books. Marketing support is available for books which have been professionally edited – that means by someone who earns their living editing books!
The Choir Press are not a publisher and therefore authors considering using their services will need to obtain their own block of ISBN's under their own name or chosen publisher imprint, though The Choir Press will advise on the procedure for obtaining them. All rights remain with the author and all profits after printing and retailer/distributor discounts (quoted at 30%+) are the authors. The Choir Press sees their business as a book solutions provider. They do not earn any profits from sales of an author's book. Books appearing on their website are all linked to Amazon as they do not support their own on line bookstore.
We don't pay royalties because you are the publisher and you own the rights, so the entire profit on a sale belongs to you.
It should be noted that The Choir Press will not provide any of their marketing support services to books which have not been professionally edited.
Editing is important because unedited books are quickly identified by bookshops, reviewers and readers as books which have which not been published by professionals.
The Choir Press offer self-publishing authors two distinct book-publishing programs, Print on demand or Bookplan. Both of these services include an infinite combination of size, style and materials and they will discuss specific requirements to meet an author's specifications or budget.
Prices will vary depending on the way in which you give us your typescript or computer files.
The Print on Demand service begins with a 64 page paperback book, priced at £245 for print set-up and database listing and 10 author copies, full colour cover, proof copy, and insertion of ISBN and barcode. The author must provide PDF completed files for this service. Additional copies can be purchased at £2.97 each thereon.
We will design the cover using a photograph or image supplied by you. You may supply your own cover if you prefer – please ask for the file specification.
The Bookplan services uses litho printing and starts at £845 for a 64 page paperback book. This service includes the set-up and database listing, full colour cover, proof copy, ISBN/barcode insertion and a run of 400 author copies. Again, the author must supply a completed PDF file, with prices rising depending on page amount, trim size and additional colour page requirements. The author can purchase additional copies of a book at £50 per 100 copies (£0.50 per unit).
Authors also have the option of hardback binding, colour insertings, coloured endpapers and volume discounts. They also provide the following other services:
Editing
For errors of syntax, grammar, punctuation, sense, tense, spelling and repetition. Editing is charged at £4.50 per thousand words for most types of work
Text layout
Design and text style layout with proofs for approval. For most books it costs between £5.00 and £10.00 per thousand words to present the text to professional typographical standards from MS Word file.
Cover design
Complete cover design is available from £150. Complex covers with several images or montages can cost up to £500.
Image handling
Resize and retouch of photographs for inclusion in book.
PDF file handling
PDF document resizing with minor revisions on a page.
Additional marketing support is also available on request.
The Choir Press comes with a strong book production reputation and their prices for the Print on demand service, and in particular their Bookplan service with a print run of 400 books, are pretty competitive. Combined with the fact that they do not indulge in grabbing an author's profit for a product the author has already paid for—it is going to be hard to beat The Choir Press' services.
Authors should be aware as with all self-published books, The Choir Press are a book solutions provider, and a large onus and effort will always remain with an author to market and published their own books, no matter how good the solutions provider.