Via MediaBistro comes news that Wattpad is teaming up with Lulu to offer print on demand services for Wattpad stories:
Wattpad, the Toronto-based eBook-publishing social network, which recently completed a round of funding, today announced a partnership with Lulu, the self-publishing and printing company, to create a branded Wattpad store on Lulu.com. Click here to check out what they're officially calling "The Wattpad Marketplace on Lulu.com."
To this writer, Wattpad leaves a lot to be desired. Stories are formatted like blog entries – with breaks between paragraphs and no indents – and there are no italics. Worse, though, is the presence of affiliate links peppered throughout a story. Additionally, the site is more of a short-story community than a full-length ebook community – and Lulu requires at least 32 pages for perfect binding. On the plus side, it's a highly popular site, especially with younger readers, and it's good news that people are that invested in the written word.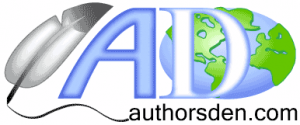 AuthorsDen & Lulu
This is not the first partnership of its kind.  Through Lulu's partner program, AuthorsDen, the popular writing community, also has a co-branded Lulu shop for AuthorsDen members.
AuthorsDen is not an ebook site, so one wonders how the two will team up, but as it says there,
You can now utilize the community of like-minded authors to assist you in your creative endeavors and then publish your works at the leading self-publishing provider in our industry.
Also known as: we're trying to find another way to monetize (nothing against that, really).  Expect more partnerships like this to arise and for Lulu to be the main printer.  Though Lulu is not necessarily the best deal for writers in terms of the cost per book, the free set-up will perhaps save it from the criticism of those publishers who team up with Author Solutions and their expensive packages.