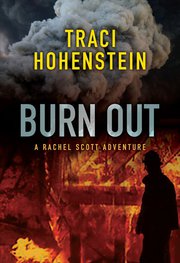 Via David Gaughran's blog: Indie Author Traci Hohenstein Signs Four-Book Deal With Amazon.
I published Burn Out on April 1, 2011. I thought April Fool's day was a fitting date to try self-publishing my first novel. That was a short five months ago and since then my world has been turned upside down. My sales went something like this.

124 in April

375 in May

2339 in June

6762 in July

10K in August

In July I finally hit the Top 100 paid sales chart. I have been bouncing around in the Top 10 in Action/Adventure and Top 20 in Suspense sub-categories since June.

Then in late August came the surprise of my life. Thomas & Mercer contacted me and offered a four book deal for the Rachel Scott series including Burn Out. I was floored. I never in my wildest dreams expected Burn Out to do so well let alone attract the attention it has.

Everything happened fast after that. I was introduced to Jane Dystel through another author, Joe Konrath. I signed with her and she has been handling the contract negotiations with Thomas & Mercer.
Here's something that's amazing about this – with all her success, print sales of Burn Out are ranked at #1,072,981 while the Kindle rank is #538. This should tell you all you need to know how ebooks are now driving the industry.