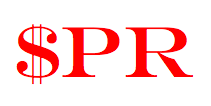 As a sequel to SPR is Charging for Reviews, here 's the lowdown for reviewers, as I'm not sure how many people yet know about this yet.  Reviewers are paid $40 per review, and the site is getting a steady stream of people looking for reviews so far. But as the idea is to find many different reviewers who have different genre preferences/experiences, there's not always a match.  So far, there have been a lot of science fiction submissions, and a limited number of sci-fi reviewers.   For the system to work it needs to bring in all types of authors and reviewers.  This isn't a money-making scheme for the site, but a way to provide a thorough review for writers and pay reviewers for their time.
So the steps are:
1. Email two or more links to reviews you've done in the past. If you don't have a site, cut & paste reviews into your email or attach a Word document. Samples should be at least 400-500 words.
2. List the genres you're most interested in reviewing:
Fiction: literary fiction, commercial fiction, paranormal, romance, science fiction, fantasy, horror, mystery, short stories, humor, young adult, kids, or fill in the blank.

Non-fiction: self-help, biography/memoir, history, politics, true crime, sports, travel, health, cookbooks, inspirational, or fill in the blank.
3. Add your preference: eBook, hardcopy, or either.
Review Criteria
1. Reviews need to be at least 500 words.
2. Please review the book in one month, and no longer than three months. After three months, the money will be returned.
3. Rate the book 1-5 stars – for distribution at sites that use star ratings.
4. Register for the site and fill in info in your About section to promote your author page or review site.
5. Provide a Paypal address (preferred) or home address for payment by check.  Payment is made once the review is submitted.
6. If you receive a query for a book you've already received, this is fine, but: only if you haven't read it, and don't submit a review you've already posted (this will be checked).  Reviews need to be new and original.
7. It's encouraged that you cross-post a new review to your own site, and spread the word however possible. Please don't cross-post to Amazon, Barnes & Noble.com, or Smashwords, as the site will be doing this (under the name SPR). Don't cross-post to Goodreads or Library Thing because it is against their guidelines.
Note: Writers can choose for a review not to be posted & distributed after the review is completed – but you'll still be paid.
You're also welcome to cross-post older reviews of self-published books from your review blog (these are unpaid). Reviewers may request certain reviewers if you review a particular genre.  Submission info is here.
See here for complete instructions on submitting a review.