Must preface this by saying I haven't used any of these services. But having struggled through ebook formatting, paying someone to do everything is definitely worth it.
Ebookit charges a flat fee of $149:
What WE Do:

1. We Prepare Your File for Conversion
2. We Assign You an ISBN
3. We Convert Your File To Many Required eBook Types
4. We Check Your Converted eBook for Quality
5. We Distribute Your eBook to the World
6. We Promote Your eBook! (optional)
7. We Pay You!
Fine print on #7: they take 15% of royalties. However, that's the same as Smashwords – but at Smashwords you have to meatgrind your book yourself. Makes me think SW needs to take the leap into conversion.  What's missing is sales you might get from the Smashwords site itself.
Also: "Updates made to your eBook are billed at just $49/hour." I wouldn't put that under "just."
Michael Marcus at Book Making Blog has this to say about Ebookit:
I was impressed by the company's ultra-friendly website, phone calls with Ryan Levesque and emails with boss Bo Bennett.

Bo says, "I created eBookIt.com out of my conviction that an author should have an inexpensive, simple, and truly fool-proof way to get their book converted to eBook format, and submitted to the major online retailers fast."

eBookIt does exactly that.

I am extremely happy with the company's quality, speed, responsiveness and price (just $149 for multiple formats). The eBookit website is easy for even a non-geek to use. It's always easy to see what work has been done, what has to be done, and to review communications with the eBookIt staff. The eBookIt site is a model for online customer service. Other companies should emulate it.

Some of my emails were answered within minutes, and I don't think I waited more than 24 hours for any of them.
Bookbaby – a division of the very excellent CD Baby – offers ePub conversion with their $99 package.  If you need an ISBN, it's an extra $19.  Conversion is free:
Basic ePUB conversion includes:

a basic formatting check
conversion from your supplied file (.doc, txt, .rtf, or .html)
insertion of the cover image
The best thing about Bookbaby is this:
Gives you 100% of the royalties that you generate through BookBaby's retail network (the HIGHEST pay-out rate for eBook distribution in the industry).
However, the one drawback with Bookbaby is that it currently only distributes to four partners: iBook, Kindle, Sony, and the Nook.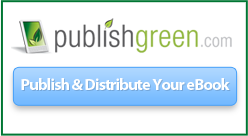 Publish Green is more expensive for basically the same thing:
Publishing Packages
From $399-$999

* Upload your book as plain text, PDF, Word®, or InDesign®. We'll make it look great on Kindle®, iPad®, Nook® & more.
* You own all files we create for your eBook.
* Distribution through 28+ resellers including Amazon®, Apple iBookstore®, Borders®, and Barnes & Noble®.
* Earn up to 100% net royalties.
They take 10% for their Advanced Package – which costs $699. I couldn't lock down the royalty percentage for the Basic package, but at $399, you need to be pretty sure you're going to make that money back, which isn't really the case for most self-publishers.
This seems like a little dig at Smashwords (emphasis added):
No pre-formatting. No style guides. Our U.S. based human formatters do the work for you.
Publish Green reminds me a bit of an Author Solutions company – charging too much money for something that can be handled much cheaper otherwise.
The verdict: Ebookit is a major value, and something I'll seriously consider using for my next book*.  It's only $30 more than Bookbaby (if you purchase an ISBN) and distributes to other stores, like Kobo and Diesel.
*I didn't get paid to write this.