SPR went to the San Diego Comic Fest this weekend, where we came across several self-published authors (see our article on self-published comic books), while sharing a stall with LA-based self-publishing press, New Texture, publishers of "Nu Luna", a sci-fi novel by Andrew Biscontini and "Weasels Ripped My Flesh", an anthology of vintage mens comic book adventures, as well as Kate Danley, a highly successful self-published novelist whose Maggie McKay book series is now optioned for TV.

New Texture, run by Wyatt Doyle and Sandee Curry have a slew of interesting books on their roster, seen here with New Texture author Andrew Biscontini (left) and SPR's Henry Baum, promoting his books also.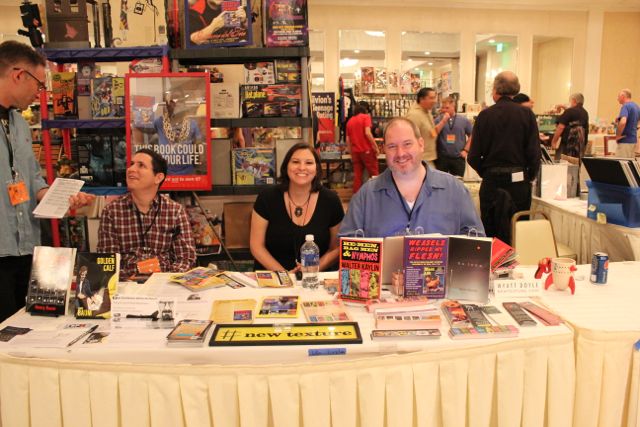 New Texture are an indie collective press, publicizing more interesting and quirky books, such as their collections of vintage men's adventure stories, " Weasels Ripped My Flesh" featuring the likes of Mario Puzo (The Godfather), and "He-Men, Bagmen and Nymphos". Wyatt's own book, Stop Requested, is the tale of the perils of commuting in Los Angeles, as well as Andrew's fiction book Nu Luna, a futuristic story set on the Moon. Wyatt is a very vocal advocate of self-publishing and getting involved, and we had great fun sharing a stall and panel with him and his crew.
Kate Danley is an actress and the author of the Maggie McKay series and other fantasy books including "The Woodcutter" and "Queen Mab", and lives in LA.

Kate took part in the panel on how to write female characters for budding writers along with Wyatt, Andrew and our very own Henry Baum, who discussed his book " God's Wife".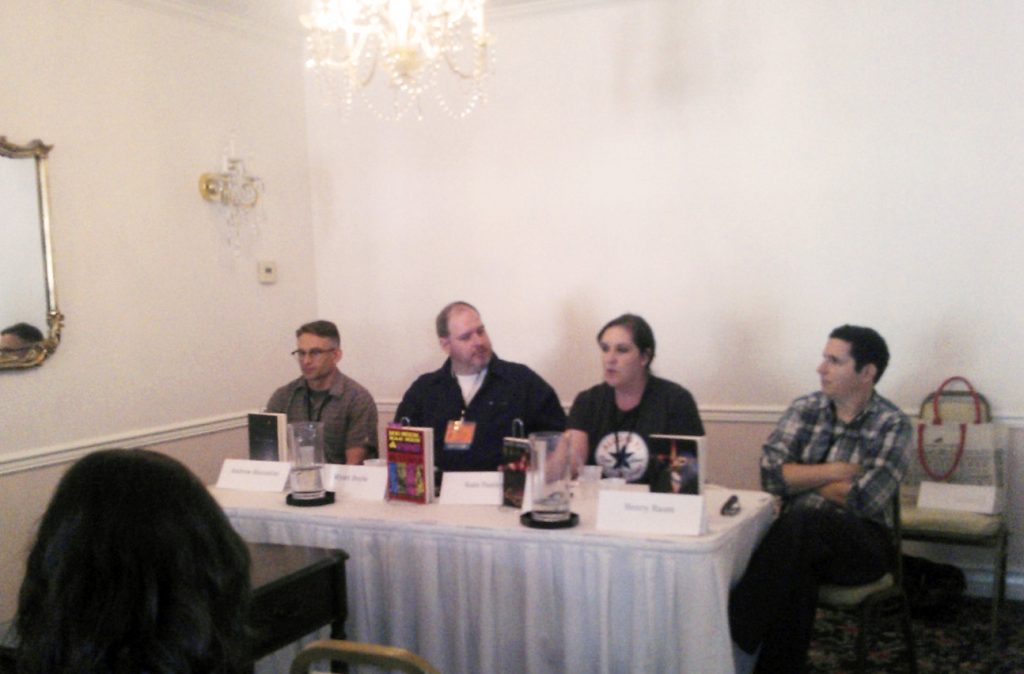 You can catch up with New Texture and all the authors featured here
Kate Danley's books are here
Henry's books are here