After looking nearly like a 90's site for many years, Smashwords has unveiled a redesign throughout the entire site. Though some on the SW blog are complaining that it's merely cosmetic, these cosmetic features strike me as a major leap forward. Rather than looking like a site where writers upload books to never be seen again, the site looks like a place where readers might actually buy books. This alone in the upper right corner is a major improvement: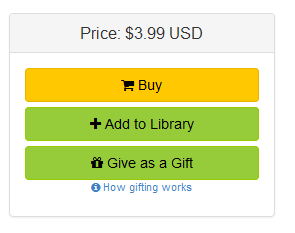 Reviews are also more prominent on book pages, giving it a more Amazonian feel.
Other improvements:
Among the highlights of the redesign:

The Smashwords home page – We doubled the number of books listed on the Smashwords home page from ten to 20, added 27 new book category filters to increase discoverability, added live stats for the number of books published and the number of free books, and organized the navigation elements around logical categories.
Responsive design – We adopted what's called a "responsive design," which among web designer circles refers to a design approach that optimizes the user's experience across different browsers, devices and screen sizes.  View the site on your desktop computer and then resize your browser to see how every page's content resizes and reorients as you make the width narrower or wider.
Dramatically enhanced mobile support – Our previous mobile version of the site was, to put it kindly, limited.  The new mobile experience – whether you're accessing the site from a smart phone or tablet – is darn near beautiful.  Our improved mobile support is enabled by our responsive design.  It preserves user access to nearly all the same features you'd expect from a large browser on a desktop computer, making it easy for mobile users to browse and discover books without pining for a larger screen.