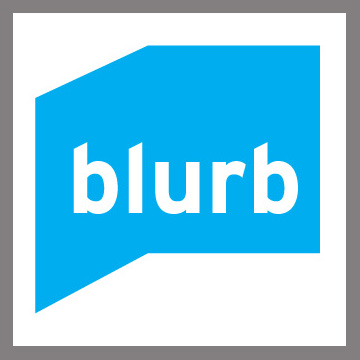 BGood news for photographers. Before, Blurb was more of a boutique press – you'd have to send customers to Blurb to purchase a book. Less like publishing, and more like gift-making. Now Blurb is opening it up to self-publish photo books on Amazon, no matter how many copies are sold. Photo books are so expensive to print with a big print run – not to mention distribute – that this will open up self-publishing's possibilities to a new crop of creators.
Via the Telegraph:
Although Amazon has sold self-published books before, this is the first time that the retailer has invested so heavily in photo books (Blurb users can also create text-based titles, but the platform's focus is on photo books). The decision marks a huge leap forward for the ever-growing group of photographers who are designing and printing their own photo books rather than working with traditional publishing houses.

In recent years, self-published photo books have become more popular and more readily accessible – with titles being sold in small bookshops, by independent dealers, or on lesser-known websites. But "self-publishing photographers want to be on Amazon; it's today's equivalent of being in a high street shop," says Gittins. "We will facilitate the whole thing: get the book an ISBN and print it on demand – there's no minimum print run," she explains.
Here's the full press release.
The Blurb to Amazon workflow should be familiar to current Blurb authors. Once their book is uploaded, the author selects the list price for their book, then checks the box for Amazon distribution. Blurb takes care of the setup, then prints the books and ships the orders. Profits are distributed monthly via PayPal, and Amazon's standard fees apply to all books.

Enrollment in the Blurb to Amazon program is free for an introductory period, and includes options to include an ISBN number at no additional charge. Thereafter, the setup fee will be $29.99 per book. Amazon distribution launches with its U.S., UK, Canadian, and Australian markets, with more EU domains becoming available by the end of the year.