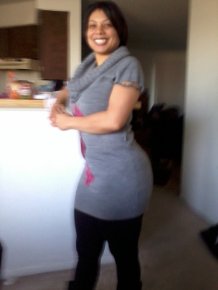 Teneca Meeks is the author of Cat Eyes, an original take on the science fiction subgenre of monster erotica.
Tell us about your book.
Cat Eyes is the first book in a series I intend to write. It introduces the reader to the leading lady Tia Calloway. It tells how Tia came to live with the equestrians and explains the crazy situation the equestrians are in. Cat Eyes is the start of the journey Tia will take not only to find herself but to find her place among the equestrians.
How did you come to self-publish? Did you try to get published traditionally?
Yes, I tried the traditional route first. I sent out several query letters. The few responses I received all said the same thing the idea was interesting but. I decided the only way my book was going to get published was if I self-publish.
What self-publishing service did you use? Happy with the service?
I used Outskirts Press. They walked me through the entire process. They make self-publishing simple and easy.
What avenues have you taken to market the book? Have you gotten reviews, interviews, TV, print media coverage?
As a new author I'm still researching which marketing avenues will give my book the most exposure. SPR is my first review.
What drove you to write this particular book?
I started writing Cat Eyes after my boyfriend and I split up. Writing was a great way for me to focus my time and energy. Cat Eyes gave me a chance to combine two things I love: big cats and science fiction. I wanted the book to be different so I chose to use cat aliens as my leading men. Using aliens gives me creative freedom because aliens are not bound by human norms or limits. I can be as creative and strange as I want to be.
Is the book in any one particular genre? Is it a genre that's familiar to you?
I thought the book was science fiction. It wasn't until I read the SPR review that I learned it was monster erotica – a genre I'm unfamiliar with.
Who are your greatest writing influences?
Maya Angelou and Octavia E Butler. Maya Angelou's writing is unadulterated, inspiring and honest. Octavia Butler was one of the best-known African American women science fiction writers.
What's your writing regimen? Any tips for keeping focused?
I spend the week outlining my next chapter and do my writing mainly on the weekends. No television or music just me, my notebook I write down ideas in and a computer. I only stop writing to stretch, eat and sometimes for a quick nap.
Would you self-publish again?
Absolutely, I'm working on my second book True Nature now.
Any final words of advice for those looking to self-publish?
Do your research! Make sure you thoroughly research your self-publishing company before you start the process. The internet has a wealth of information on self-publishing.