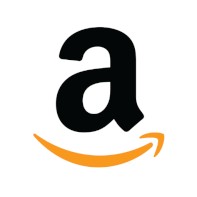 Details have been revealed about Amazon's new crowdsourcing platform. It's for romance, mystery & thriller, and science fiction & fantasy books. From their email:
Thanks for subscribing to receive updates on Amazon's new publishing program! We're excited to announce that we'll be opening for submissions in a couple weeks. We'll be welcoming submissions for English-language books in Romance, Mystery & Thriller, and Science Fiction & Fantasy genres.

Any adult with a valid U.S. bank account and U.S. social security number or tax identification number is eligible. It only takes 15 minutes to complete a submission.

Here are the things that you should prepare to successfully submit your book:

Complete, never-before-published manuscript & book cover image

We're looking for 50,000 words or more in Word format and a book cover image that reflects the essence and uniqueness of your book. Make sure your work is ready for others to read. Only the first pages will be posted to the website (approx. 3,000 words).

Book one-liner – A very short pitch (no longer than 45 characters) for your book that will be used on the homepage and throughout the website. Think of examples like "Space opera meets the Middle Ages" or "How far will one woman go to save her family?"

Book description– Help readers understand the content and quality of your book. Keep the description to 500 characters or less.

Your bio & picture – Give readers a chance to learn more about you. You will also have a chance to answer relevant questions regarding your book and personal story in a short Q&A section.

We'll also ask you to review and accept our submission and publishing agreement that grants us a 45-day exclusivity period to post your excerpt and tally nominations.
More info is forthcoming. If you're interested in being considered, email newpublishingprogram@amazon.com.