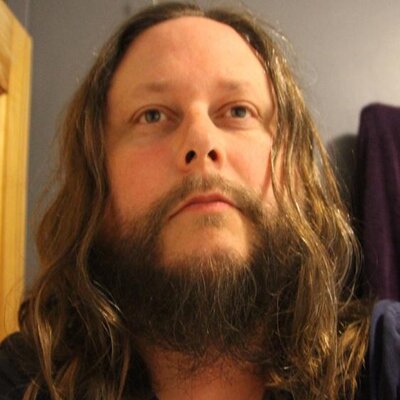 Matt Drabble is the winner of The SPR Full Moon Awards 2014 Horror Prize. Matt lives in Wales and has written several horror fiction novels. His winning book Gated, the terrifying story of a couple who move into an American gated community to find solace – only to find hell, is out now.
Tell us about your winning book
"Gated" is a story about examining what perfection would be like in reality and what price we would be willing to pay for it. I think that the saying about the grass always being greener is very apt wherever we live in the world. Michael and Emily are a couple trying to move on from a tragedy and see the town of Eden as a perfect answer to their prayers. It is a dark thriller full of suspicion and betrayal, where every neighbor's smile never quite reaches their eyes and nothing is what it seems.
What inspired your interest in this genre?
I have always been a horror fan and Stephen King is a massive influence on my work. I like to write about small towns where I am able to construct an entire landscape full of characters where no part is too small. I enjoy the pace and the scares with a twist at the end that you might never see coming.
What writing experience did you have before this?
"Gated" was my third attempt at writing a novel and my last stab for some kind of validation that I would be able to write. I don't have any literary qualifications and everything that I've done to date has been self-taught.
Why did you decide to self-publish?
I was diagnosed with a degenerative back condition a few years ago and had to give up full time work. I decided to try and teach myself how to write and thankfully things are on the up and I am currently paying the bills through sales.
How did you find the self-publishing experience?
The great thing about self-publishing is that anyone can publish, but that is also the downside as well. The market can be flooded with products that will tire out the reader and make them wary of self-published works. Getting your book formatted is easy with some of the free templates that are out there and the uploading process is simple to follow.
What tips could you give others to produce a quality self-published book?
Proofing is a huge issue. Readers will expect a professionally proofed, edited and formatted book whether you are self-publishing or not. There is a reason that professional proof readers cost a small fortune, their work is specialized and highly skilled. You should try and pay for proofing if you can. If not then do multiple read throughs yourself and get as many other eyes as possible to read your book. If you know anyone in a professional field such as accountancy, then their eyes are used to reading print carefully and can be excellent proof readers. Putting your first draft in a drawer for a few weeks is always useful, leave it and then go back with fresh eyes.
What obstacles did you face?
Getting your name out there is a massive step to negotiate. My first two books did nothing, then my third did well and then my fourth, but after that they slid back down again. The market is flooded with writers so set up a mailing list very early on. I shudder to think of the tens of thousands of readers that I didn't offer my mailing list to because I didn't know about them. Put details of your other books in the back of each one along with your website, social media and mailing list links. Also get a thick skin, some people will not like what you do no matter what you do. In the beginning you will have a scattergun approach to gaining readers, hopefully as you move along you will develop an audience who are predisposed to liking your work.
What are your plans for the future as a writer?
My future plans are to keep writing and keep improving. I had signed to a publisher in San Francisco, but unfortunately they went bust about a week before my launch. So I am always on the look out for a new publisher as this game is all about levels and moving up.
Links
SPR Book Store
Amazon
Author Website