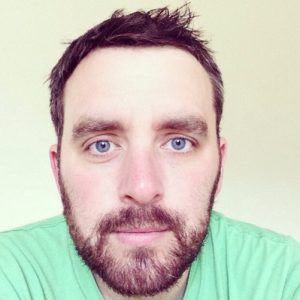 Tell us something about your book. The basics: what's it about?
THIS BOOK BELONGS TO is an action-adventure story for kids aged 7-12, and tells the story of a nine-year-old girl named Amy, who finds a magical sketchbook within the ruins of her old house and finds that whatever she draws inside it will come to life. This starts well, but Amy's imagination gets the better of her and what starts off as harmless fun then becomes a national emergency as her drawings become more ambitious in scale. And that's when the army show up…
How did you come to self-publish? Did you try to get published traditionally?
I love self-publishing. I released my debut novel WALKING UP A SLIDE last year, and loved the process. I'd been keeping tabs on self-publishing whilst at university (where I studied Creative Writing and Journalism between 2009-2012), and then started blogging about it for a website called MillionPens.com, which led to me thinking, "Why am I not doing this?"
I didn't go down the traditional publishing route because I didn't really want to be an author! I'd been trying to break through as a screenwriter, and after getting many knockbacks (and a few minor successes), I decided to adapt my scripts into novels, which was a lot of fun. I've now got three novels to self-publish that might have been films, but probably wouldn't have been. What would be the point of having them gathering dust as scripts?
What self-publishing service did you use? Happy with the service?
I have used BookBaby for both my novels, and will continue to do so for as long as I remain an indie author. They are simply superb. You get a lot of support, and they format and distribute your eBooks far and wide (on iTunes, Kobo, B&N and many more). I didn't know half of these places even existed, so it's super exciting.
For the paperback version, I have used CreateSpace, and again, they've been superb. If I can manage to get eBooks and paperbacks into the world, anyone can, so use these guys!
What avenues have you taken to market the book? Have you gotten reviews, interviews, TV, print media coverage?
So far, I've created a book trailer that has received over 2,000 hits on YouTube, and have mainly used social media and blogging as a way to generate interest in my work. SelfPublishingReview.com have come in handy, too. This interview, and the one I did before, are a great way to generate a bit of buzz and help readers make a personal connection to authors. I have also purchased reviews and used their editing packages, too. Cate is an honest and brutal editor, the way that the best editors are.
What drove you to write this particular book?
Simply put: Movies. I'm obsessed with films, and the DNA of all my favourite films growing up can be found throughout the book (*calls lawyer*). There's a bit of THE PRINCESS BRIDE in there, the prologue of INDIANA JONES AND THE LAST CRUSADE was a huge influence on my own opening chapter, and films like MY NEIGHBOUR TOTORO and TOY STORY were all major factors in the story.
Most of all though, I just wanted to write an adventure story for kids. It seemed like it would be a lot of fun, and it really was.
Is the book in any one particular genre? Is it a genre that's familiar to you?
The book is in the children's fiction genre, for the ages of 7-12. I would say it fits nicely into the action-adventure genre, although there is magic to be found in there, too. It's a nice mix of genres.
Who are your greatest writing influences?
For this novel, the biggest influences were Roald Dahl (I bought the 15 book box set to read whilst editing the book), Studio Ghibli (or more specifically Hayao Miyazaki), Terry Gilliam, Nick Park and the Wallace and Gromit team, and Oliver Jeffers, whose picture books are just incredible.
What's your writing regimen? Any tips for keeping focused?
I think it's good to set goals. It keeps you motivated. Also, it pays to have a road map, even if it's just a few bullet points regarding the story. If you have an idea of where you need to go, it will keep you focused. I set myself a 3,000 word a day goal, but I can often double that. I write fast, and it often comes in a wave of momentum, so I grab hold of it and keep on trucking until I get to the end, and that's when the hard work begins.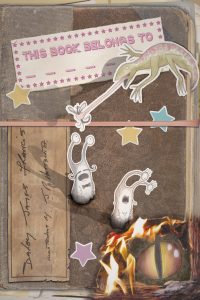 Would you self-publish again?
Oh yes. Soon in fact. That sounds like a threat…
Any final words of advice for those looking to self-publish?
Don't self-publish if you are not keen on putting yourself out there in terms of talking about and marketing your work. Even traditionally published authors are blogging, using social media, going on book tours and finding new and innotative ways to promote their works, so expect to do the same for your own books.
But most of all, don't be hung up on book sales and money. Enjoy the process of publishing as much as you did the writing, and then enjoy the ride that comes afterwards. Everything in the industry is changing all the time, so embrace it, and roll with it.
Don't believe that self-publishing is not legit, either. One of the best feelings in the world is when you first see your book on Amazon, and in this day and age, nobody gives a damn how it got there. A great story is a great story.
Links
Author Website
Amazon