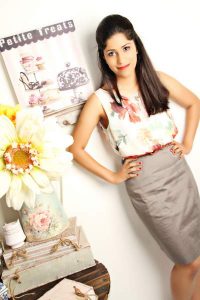 Tell us something about your book. The basics: what's it about?
My Life in 3 Colours is a picture book for adults. It is about Ella, a young girl who represents the child in all of us. The book follows Ella's journey as she discovers the essence of being unique. It is a work that inspires all of us to bring out our inner child. I personally illustrated the book to make sure the illustrations were consistent with my idea and vision. The book is illustrated in a clumsy style so that everyone can relate to it and not be intimidated by it. It is a great read at the end of a busy day.
How did you come to self-publish? Did you try to get published traditionally?
Yes, I did. However, I found that the traditional publication process is long drawn and hierarchical. The worst part is the lack of transparency. There's no way a new, struggling writer can influence the outcome of an agent or editor's manuscript review. Agents and editors rarely give reasons for rejection which makes it difficult to understand the process.
It is also not conducive to new formats and unique genres. I think self publishing was the only option for this book as I have never heard of a picture book being written for adults. In the 21st century, there has been a rise of self publishing and publishing in other non-traditional formats. I think this change is welcome and here to stay. It makes sure every writer's voice is heard. It also allows for more creative freedom.
What self-publishing service did you use? Happy with the service?
I used Amazon.com's Kindle Digital Publishing. Overall, I am quite happy with the service. Amazon is one of the best self publishing platforms out there. Everything is taken care of in the publishing process right from taxes to covers and royalties. They also have a wide distribution network which is beneficial to self published authors. I did mess up a few times but largely, it was an efficient process.
What avenues have you taken to market the book? Have you gotten reviews, interviews, TV, print media coverage?
One of the drawbacks to being a self published author is that you're on your own when it comes to marketing (at least in the beginning). All writers are not necessarily good at marketing. Since this is my first book, it has been an eye opening experience. I have gotten a few interviews and just finished a blog tour. I have also been busy with social media and improving my website. There's still a long way to go but my focus is on marketing and promoting the book currently.
What drove you to write this particular book?
The idea came to me out of the blue. I was thinking about my childhood one night when I came up with this idea. I completed the book in one go. I never thought that I would write a picture book. I am a traditional writer (mystery, science fiction, romance) and though I like to draw and paint, I don't see myself as a professional illustrator. However, this book's theme called for it so, I decided to do it.
Is the book in any one particular genre? Is it a genre that's familiar to you?
I can't really say that the book fits into a genre. The closest genre would be Children's picture books. However, this book is not exactly aimed at children or meant to be a strict picture book. Children's books is a familiar genre as I read a lot of books growing up. I also have a young cousin and I read picture books to her sometimes.
Who are your greatest writing influences?
This list is probably endless. I must confess that I am more of a visual person. Many of my influences are Japanese Manga writers (comic book writers). Manga is a very unique platform. I like how it combines complex plot with illustrations. My favorite writers are Yoko Kamio, Gosho Aoyama, Masashi Kishimoto, Osamu Akimoto etc.
Besides that, I read quite a few historical romances. A few of my favorite writers are Judith Mcnaught, Barbara Cartland and Susan Elizabeth Phillips. I also love reading thrillers and mystery. My favorite authors are Sidney Sheldon, Agatha Christie and Keigo Higashino. A work which I think is similar to this book and is one of my favorites is The Little Prince by Antoine de Saint-Exupery.
What's your writing regimen? Any tips for keeping focused?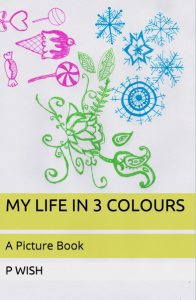 I try to write regularly when I'm in the 'zone'. I'm a spontaneous writer. Planning is not my thing. But I understand it becomes difficult to be inspired all the time. Try to write all your ideas and plots down when the inspiration is starting to fade. That way, you can write the boring parts when you're back to your routine. The 'inspired' parts will anchor the story and give you the motivation you need to write the whole novel.
Would you self-publish again?
Yes, definitely.
Any final words of advice for those looking to self-publish?
Go for it. Honestly, self publishing is a blessing for modern writers.
You can find out more about P. Wish and her works at: www.pwish.net