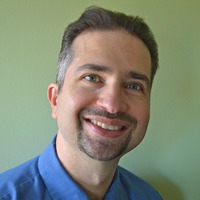 Tell us something about your book. The basics: what's it about?
Queensboro is the follow-up novel to Crow Creek.  The story follows the search for a missing girl and ends with a biological experiment gone wrong.
How did you come to self-publish? Did you try to get published traditionally?  
Since I self-published Crow Creek, I figured I'd do the same with my second book.  I queried a couple of publishers and a few agents this time around.  I didn't pitch the complete novel until after I had already self-published.
What self-publishing service did you use? Happy with the service?
I used CreateSpace again.  They're amazing.  Completely user friendly.  I would definitely recommend them.  You only spend what you need to spend.  There are no hidden costs.
What avenues have you taken to market the book? Have you gotten reviews, interviews, TV, print media coverage?  
I promote on social media.  Facebook's ads are cheap and cover a lot of ground.  I also use Twitter, LinkedIn, Google Plus, and Goodreads.  I decided to spend some extra on promotion through a few marketing websites.  Those deals really paid off.  The reviews have been outstanding.  Especially the one from Kirkus.
What drove you to write this particular book?
I had the idea for a gravedigger who kidnaps children a number of years ago.  I also wanted to address corporate corruption.  How greed can be equated to sucking blood.  I merged the two concepts.
Is the book in any one particular genre? Is it a genre that's familiar to you?
I write horror stories.  The worst kind of horror is humanity's inhumanity.  The book is also crime-thriller, supernatural, suspense.  I draw from plenty of sources.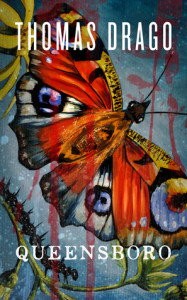 Who are your greatest writing influences?  
Stephen King.  Any comparisons with him are industry gold.  I also enjoy reading Dan Brown and Jack Whyte.  Two of my favorite novels are Dracula and Main Street (by Sinclair Lewis).  I don't think I've written anything that hasn't been affected by those two.
What's your writing regimen? Any tips for keeping focused?
I write three times a day, for about a 1/2 hour each.  As long as I get through a thousand words each day, I'm happy.  While I'm on summer vacation, I write better at night.  During the school year, I write faster early in the morning.
Would you self-publish again?
I would, if necessary.  I'm happy to announce that I signed with Samhain Publishing this month.  They're the best small press in horror right now.  We'll be a perfect fit.
Any final words of advice for those looking to self-publish?
The most difficult part is marketing.  It's more work than writing.  Don't forget to hire a professional editor!