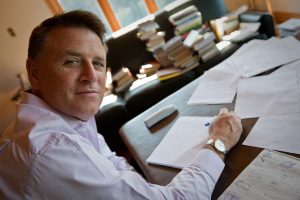 David Chilton is a Canadian author who began as an investor. He now runs his own publishing company, as well as a financial planning business, and for a time was part of CBC's Dragon's Den as one of the titular "Dragons."
What books has he written?
His debut title, The Wealthy Barber, was a Canadian best-seller that acted as an investment guide aimed at those with little experience in the market, expressed through the narrative of three young people receiving advice from a local barber. After the run-away success, Chilton also published a handful of collaborative efforts, including cookbooks. Examples include Looneyspoons and Crazy Plates. In response to the 00's financial crisis, he published a sequel to his hit, titled The Wealthy Barber Returns, a more direct addressing of the contemporary situation, no longer hidden behind a narrative.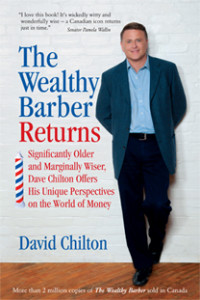 The Success Story
Chilton's career began with the self-publishing of his book The Wealthy Barber in 1989, which managed a runaway success at release. With his investment and business background, Chilton quickly used his sales to bolster other business ventures, and maintained a steady rate of sales from there on.
Publishing a few further titles, his fortune allowed him to head two businesses and continue investing profitably in myriad of other businesses, eventually releasing a sequel to his smash-hit with his updated views on the practice. He has since stated little interest in further authorship, at least in the Wealthy Barber series.
How many books has he sold?
The Wealthy Barber sold two million copies in Canada after release, and Chilton himself is estimated to be worth around $20 M (Canadian) as of last year.