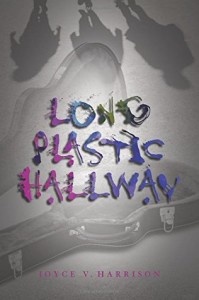 Twenty-somethings Ellis, Bax and Chloe set out for a roadtrip only to quickly find they have no money. Busking to get by, Ellis eventually makes his way to Los Angeles and into the cut-throat music business, and all the highs (literally) and lows you find there. A story as much about friendship as it is about the music industry, Long Plastic Hallway is a generation-defining book that's as fun to read as it is for these characters to live.
Taking a listen to Harrison's Soundcloud account, it's obvious she knows the music industry very well, and her passion for music shines through in this novel. Though there is illuminating talk about process in the book, it's not overloaded with insider knowledge, just enough to keep the narrative moving along and interesting. Mostly it's a book about confronting your past when your present is going haywire, and relying on friends during rough times.  It's also a novel about being young, a kind of On the Road for a new generation, and the fearlessness people only have at a certain age. Dysfunctional relationships are par for the course when you're young. In short, it's a big mess, but still a fun ride all the same.
In this way, Long Plastic Hallway touches on universal issues well beyond the music industry, but if you're interested in reading about someone trying to make it in the music business, Harrison's novel is both informative and entertaining.