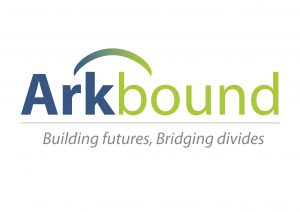 Steve Mcnought talks about running Arkbound, an independent UK publisher helping disadvantaged writers get published and reviewed in book and magazine format.
Arkbound emerged in early 2015 as a small community publisher based in Bristol, UK, committed to providing a real alternative in the publishing world. Our slogan – 'Building Futures, Bridging Divides' – is based upon the idea of helping talented disadvantaged authors get published, whilst offering great value services to those who wish to self-publish.
Since being started we have managed to win customer service and environmental sustainability awards, as well as helping writers from deprived backgrounds develop their potential.
Arkbound has and always will place collaboration and creative development ahead of profits and competition. This means we are open to sharing reviews of books, exchanging support, and finding ways to find common ground against the overshadowing dominion of giants like HarperCollins.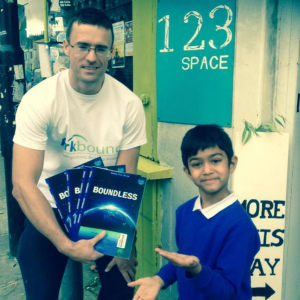 Aside from book publishing, Arkbound also publishes magazines – or rather, provides a way for people to become 'Regional Editors' of their own magazines.
This project has led to an expanding hyperlocal and national press network, with wide links to other groups and organizations, in turn allowing us to effectively promote books. 'Boundless' magazine, published every quarter in Bristol, is one of those we are most proud of – with features as diverse as the 'dark web' to 'paranormal investigations'!
In early 2016 we launched a new literary award ('the Zooker'). The name derives from highlighting its polarity with the famous Man Booker Prize, which is arguably the epitome of literary elitism. Every book published through Arkbound, and indeed any other publisher, is eligible to enter the Zooker Award. However, it's primary focus is on disadvantaged authors. They may be from a poor background, unemployed, disabled, or spent time in prison. They may have faced insurmountable obstacles in getting published that few others have encountered.
'Disadvantaged', then, can be quite broad – but generally it should encompass a state of extreme hardship, which an author may be struggling to overcome or has already done so. The second aim of the Zooker Award is to recognize works of wider social value. A book may be entirely fictional, but it can still encourage us to dwell on social and environmental issues of present relevance.
If an author inspires us to think about such issues, in a way that could lead to positive changes of mind and behavior, then clearly they should be rewarded.
This, alongside our magazine competitions and creative writing projects (aimed at young writers to help develop their potential as authors), has brought Arkbound further in its mission to help others.
If there is one thing I have learned, it is that the future of publishing doesn't have to be one of fiscal pressure and general decline, but one of opportunity and creative adaptation. There will, no doubt, be further challenges on the road ahead, but like our authors we will persevere.
Steve Mcnought
Director, Arkbound

Twitter
Facebook