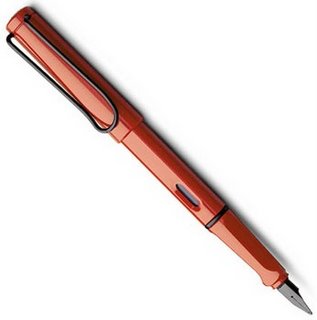 This may fly in the face of what's normally said about self-publishing, and even lose the site some credibility.  People often implore writers to hire an editor to go through a book before releasing it.  Of course, this makes sense and every writer should do it.  But one of the major advantages of self-publishing is that it is a more democratic process: everyone can find readership and no one is boxed out of the opportunity.  And given the high cost of hiring an editor, this cuts into one of self-publishing's major advantages.
For a typical novel, the cost of hiring an editor is going to be at least $400.  In this day and age, writers just might not be able to afford that – especially when you factor in the cost of hiring a cover designer, review copies, website/web design, and other costs.  While – again – hiring an editor should be a prerequisite to releasing a book, this may not be available to every writer.
Of course grammatical errors and poor sentence structure should be fixed before publication, but I want to take a devil's advocate approach: the idea that self-published books should not be judged in the same way as traditionally published books.  I know this immediately limits the cause of self-publishing as becoming a totally legitimate avenue, but there's a flip side to this issue.
Currently I'm reading a book that's a great read.  The writer has a huge amount of promise and I'd like to read anything he writes in the future.  At the same time, the novel has some basic problems.  Some are just a case of formatting: there is no uniform spacing between paragraphs so it can be difficult to ascertain when a new section begins. It also has one of the main problems you see in fiction put out by new writers: point of view changes within a chapter – sometimes within the same paragraph.  This is not a case of experimental artistic license, but just plain sloppiness that would have been averted if an editor had taken a look at the book.
What the book reads like is the early draft of a very good novel by an enormously interesting writer.  It's imperfect, but if you're able to look beyond the editorial problems then you'll see that there's a good book underneath.
I'm wary of the reviewers who count the number of grammatical mistakes as being the sole barometer of a book's worth because there's so much more to a book than stylistic issues.  True: grammatical mistakes often are a clear sign that the book's not worth reading.  But then there's an anomaly like the book I'm reading now.  Anyone who set the book down based on grammatical problems or formatting issues would be missing out on a first look at an interesting writer.
In short: self-published books shouldn't always be held to the same standard as traditionally published books.  I know, I know.  That is totally antithetical to the idea of this site: to legitimize self-publishing.  But the book I'm reading is very entertaining but structurally flawed.  For me, the former overwhelms the latter.  An argument can be made that certain structural problems should sometimes be overlooked.
Readers as Editors
A better argument could be made that this writer should have taken the time to fix these problems before publication.  Paragraph spacing?  Could have been fixed with a couple of clicks.  But with self-publishing, readers in a way take on the role of editors.  Editors try to see the better novel within the pages of a manuscript they're first given.  Readers can do the same. That's actually part of the thrill of discovery with self-publishing that is lacking in traditionally published books: finding the diamond in the rough.  In a perfect world, each self-published novel will be polished and perfect before it's released.  But we don't live in a perfect world.
It's my experience as well that writers who write more interesting books also can have more problems with grammar or other similar issues.  If a writer's ideas are less confined, more exploratory, takes more chances, then the actual text can have issues as well.  Personally, I'd rather read the grammatically-suspect novel of a writer who's reaching for something that hasn't been done before than a grammatically-precise but ultimately formulaic book.
With self-published books, you're very often reading the first draft of a better work.  If the writer was able to get traditionally published, these minor mistakes wouldn't have been allowed to happen.  Maybe the writer hired a sub-par freelance editor.  Maybe the writer's just not a natural stylist: a good thinker, but not so great with the nuts and bolts.  Maybe readers are being too hard on writers – looking for problems because the book's self-published that wouldn't necessarily occur to them if the book came out on a traditional press.  I've written about this issue before.
The moral: perhaps reviewers and readers alike should be looking beyond structural issues.  A missed comma (or many) shouldn't necessarily overshadow what a writer is trying to achieve.