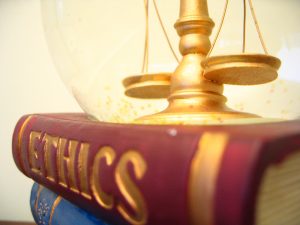 Regarding the review of Bonnie Kozek's Threshold, I had this email exchange with J.M. Reep that I'm printing here.
JMR: I'm wondering why Bonnie Kozek's book was reviewed for SPR given the following facts:
1. Ms. Kozek is a contributor to the website.
2. Ms. Kozek is also a member of Backword Books, along with Henry Baum and Kristen Tsetsi, who are also contributors to SPR.
3. While there was a hyperlink to Backword Books at the end of the review, there was no mention in the review of Ms. Kozek's status as a contributor at SPR, nor was there any mention in the review that Ms. Kozek and at least two other contributors at SPR are involved in a bookselling business separate to SPR.
Ms. Kozek received a very positive review, and although her review was penned by Steven Reynolds, who at least is not a participant of Backword Books, it seems inappropriate to have posted a review of Ms. Kozek's book. How can a reader trust that the review is entirely fair and objective?
Am I wrong to wonder about the ethical correctness of posting Ms. Kozek's review? If I am wrong, can you explain why?
HB: Because Steven Reynolds reviewed it and he's totally impartial.  This has happened before (when there were fewer reviewers).  I got my dad to review Francis Hamit's book because I thought it questionable to do it myself.  If Steven Reynolds was giving her a good review because she's a writer for the site then that would be dubious, but he didn't, his review is sincere – which I think is implied by how well-thought out the review is, but I suppose I could add a disclaimer.  Honestly, I don't think it's so unethical to not add a disclaimer.  Kozek's a self-published writer so she should be able to have her book reviewed along with everybody else.  I'm sure there are instances where NY Times writers' books are reviewed in the Times.  Why should SPR be any different?  I specifically didn't review the book myself to avoid this conflict of interest, but because Steven Reynolds is independent I don't see the problem.
JMR: Thank you for your reply.
Adding a disclaimer is a good solution. At the very least, it acknowledges your awareness a possible conflict of interest. One sees news and media organizations acknowledging potential conflicts of interest in their reporting all the time.
Perhaps, in the future, if you or any other SPR contributors have one of your own books in the queue for review, you might give that book to a neutral, non-SPR "guest reviewer" and then post that review. I think that would eliminate any conflict of interest.
…
There seems to be a lot of talk about ethics in self-publishing – whether it's charging writers for reviews or charging for other services.  The mammoth comment thread on the Publetariat Vault post is evidence of this.  Other people's thoughts are encouraged about the ethical dubiousness of reviewing SPR's own writers.  I'm going to be releasing my own novel soon and, yes, I'm going to be using SPR as a platform (within bounds).  Personally, I'd like to see self-publishing become more of a community that's supporting each other's efforts with less suspicion about people's motives – that's certainly been the case with the criticism of both Indie Reader and the Publetariat Vault.