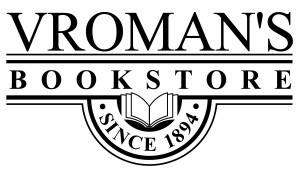 One thing that is lost in the self-publishing/traditional publishing debate is just how hard it is to sell any kind of book.  It's as if pointing out that it's difficult to sell self-published books, it implies it's easy to sell traditionally-published books.  It's not – it's hard to sell everything.  One of the criticisms of self-publishing is people saying, "But self-publishers need to market all the time! When is there time to write???"  Unless you're Dan Brown, or some other high-profile writer, most writers have to spend a whole lot of time marketing.
This could be an argument against self-publishing: if it's so hard to sell a traditionally published book, why even both self-publishing, as it's a potentially futile exercise.  You won't get a lot of argument from me there: it's true, selling self-published books is hard.  But so is getting traditionally published – precisely because it's so hard to sell books, they look more towards those books that are more likely to sell more easily.
What it comes down to, though, is that we're all in the same boat.  This whole debate should be us vs. them, but how in the hell can we get people to read more.  A post at Digital Book World about the Rick Moody Twitter experiment (he posted a story in installments on Twitter) is particularly telling about how hard it is for all publishers and bookstore owners, not just us lowly self-publishers.  The post links to another post by the manager of Vroman's bookstore where he says:
The Moody Twitter experiment (and Moody wasn't to blame for its failure, though I'm sure the first couple comments will be "ZOMG!1! Rick Moody is teh suck!1!!1?) depressed me for a number of reasons.  First, it made me wonder what we're all doing on Twitter.  If so many of my followers are book industry people, am I wasting my time with it?  All this time, I'd hoped I was reaching customers.  To be sure, Twitter is useful for talking to colleagues in the book industry, and I'll continue to use it for that purpose, but if it doesn't have a reach beyond that, I'm not sure what the point is.  So much of the dialog that happens on Twitter and on the literary blogs feels masturbatory to me.  It's the same couple hundred people talking about the same issues to the same audience.  Is that what I've been doing these past few years?  Is that what the book business is at this point?  If it is, then to quote the modern day philosopher Bunk Moreland "We ain't about much."

The book business is in major decline, and while we can all howl about the reasons why, the main one, it seems to me, is that not enough people read (and those who do, read less than they used to).  There are more ways than ever to get your entertainment and information, and books are having a lot of trouble keeping up.  Those of us who rely on selling books for a living need to devote a lot of time to finding people who are not readers.  We have to grow our market, or we are in for a very dark future indeed.   The reaction to this Twitter experiment seems to indicate to me that we're not all that interested in doing it.  Or maybe we are, as long as it doesn't interrupt our conversations about ebook formatting and the National Book Awards.
In other words, those at the top of the literary food chain – a major retailer like Vroman's, where a self-publisher might dream of a book being housed – are having as much trouble unloading books as self-publishers themselves.  And just like a site like this might be an echo chamber of self-publishers reading about other self-publishers and possibly not buying anything, the same thing is occurring for everyone.
Which is one reason why the traditional publishing vs. self-publishing debate is so stupid.  We're all trying to get people to buy our books.  There's a lot traditionally published writers and sellers can learn from the sometimes-innovative approaches of self-publishers and vice versa.  Reading is on decline just as – somehow – there are more books being produced than ever.  I guess writers aren't very voracious book buyers.  But basically, we're all trying to reach readers in our own way in a very difficult environment, so criticizing self-publishing as the means of production should be the least of people's worries – it should moreso be about how to make reading attractive to a new generation of readers.
Some might say that self-publishing dilutes the field even further by introducing books to people that should never be read and so turn them off of reading.  Possibly – but on the flipside, the possibility of being able to publish your own book could also make reading and writing more attractive to a new generation of readers. To me, that outweighs the former by a lot.
I read recently (can't remember where) that McSweeney's considers it a success to sell 3000 books of an edition.  McSWEENEY'S – a publisher that can get books reviewed most anywhere and has a huge built-in fan base.  That should tell you the state of bookselling.  The problem isn't that it's hard to sell self-published books.  The problem is that it's hard to sell books.  Period.