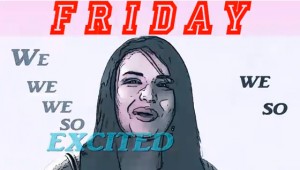 It used to be the refrain about self-publishing that to do it right you needed to hire a professional book-cover designer and a professional editor. While there is no doubt that self-publishers should do this, it doesn't really seem to be the case that this entirely matters anymore. Plainly, we're entering a new phase where people approach writing differently. People will forgive problems for a cheap read.
Roxanne Gay has a post on HTML Giant which repeats the age-old mantra about gatekeepers:
Quality is certainly very subjective but even with that, given the self-published work I've read (admittedly not an adequate sample to really draw broader conclusions) there's a reason most of those self-published books were not picked up by publishers great or small. There was no misunderstood genius in these novels. These books fell through the proverbial cracks for a reason. As an editor it was painfully easy to identify the weaknesses in plot, characterization, tone, dialogue, pacing and all the other elements that comprise a good book. Some of these books were adequately written but boring. Some of these books were plain terrible and filled with sloppy writing, making the very strong case for the value of a competent copyeditor and the value of a gatekeeper to say, "no," this book should not be published, at least not in its current state. These were not books that could be published by anyone but the writer themselves.
So gatekeepers are good because they separate the wheat from the chaff, etc. etc. There is a major point missing from this argument: readers don't care. Bad, "unpublishable" books are finding an audience. I cannot claim to have read many of the books on the Kindle self-published bestseller list, but without a doubt there are many books that some people would find totally inept, but are finding an audience with many honest 5-star reviews.
Recently I mentioned the novel Diary of a Mad Fat Girl – a book, I have to be clear, I haven't read. A book that right now is #77 in the Kindle store. It has 27 5-star reviews, but also one star reviews like this one:
This is quite possibly the worst book I have ever tried to read. I downloaded it for a what I thought would be a light and fluffy read for my train ride but what I began to read was so horrible and so horribly written that I could not get past the first few pages. I did not have a lot of expectations for 99 cents but this was not worth the change.
True, you can find 1 star reviews for anything – but actually that's kind of the point. No matter how bad or good a book is, there will be both admirers and detractors. Here's a 5-star review (emphasis added):
If you like to laugh, read this book.
If you like to save money and laugh, read this book.
If you like sassiness and silliness, read this book.
If you are from the South and you understand that "because they needed it" should be grounds for a trial acquittal, read this book.
If you read books for accuracy and proper grammatical usage, you might wanna just walk on by.
I don't want to single out Mad Fat Girl as a "bad" book – because I haven't read it, but this presents a new dynamic for the publishing industry: namely, the slush pile can be profitable. On many self-released books with a Kindle ranking of 10,000 or lower, you'll see comments like, "badly in need of an editor." Yet you'll also see 30 5-star reviews that don't mention editing whatsoever. This book that was potentially rejected by an agent/publisher is selling hundreds of copies a day, despite its weaknesses.
At the risk of sounding like a snob: non-sophisticated readers will not care if writing is non-sophisticated, and there are a lot more non-sophisticated readers than sophisticated ones. That's millions of potential readers.  Publishers might like to believe that they have the finger on the pulse of what sells – or what should sell – but when mediocre writing is becoming a bestseller, this pretty much renders the slush pile meaningless.
If mainstream publishing is really hurting for money, it would make sense for them to get into the ebook-only/print on demand business. Devote some resources towards basic editorial and cover design, some press, and see which books take hold. Right now, word of mouth is more powerful than reviews – a lot of people find books just browsing the Kindle store, rather than reading press about a book, and there is a lot of profit to be made on slush pile books that appeal to a huge number of people. It's possible that eventually people feel burned by bad, cheap books and stop buying them – but, again, the majority of the reviews on many fast-selling self-published books are positive.
"Friday"
We are living in an age where it doesn't matter if you're bad – you can still find an audience. Rebecca Black is the latest example. Meghan Daum writes:
What she apparently didn't realize is that attention and fame these days are as much about hate as about love. To do anything in a public arena is to invite an insta-response that will echo just as loudly with harsh critics as with fans. It means having as many "dislikes" as "likes," as many people making fun of you as embracing you and, when it comes to the Internet, as many scathing, borderline abusive comments as supportive ones (and often many more). It means understanding — or learning the hard way — that being extremely popular is now basically the same thing as being extremely unpopular. Whereas it used to be that the forum for anonymous public opinion was the high school bathroom wall, now the whole world is essentially a bathroom wall.
This is a different dynamic than a bad book becoming successful because "Friday" became successful specifically because of its awfulness, but this leaps out at me: "To do anything in a public arena is to invite an insta-response that will echo just as loudly with harsh critics as with fans. It means having as many 'dislikes' as 'likes'…" In other words, people will love bad stuff, hate good stuff, and everything in between. Certainly, there are self-published books that are abysmally terrible and unreadable, but don't deny the possibility of virtually anything finding an audience. And if that's the case, there's really no reason for a gatekeeper.