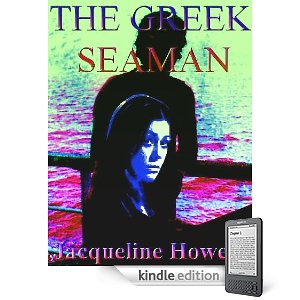 I've held off on writing about the Jacqueline Howett discussion because I didn't want to add to the pile-on.  She didn't really need the extra attention.  But with Neil Gaiman also getting into the act, what's another blog entry?  If you don't know the story – book reviewer posts courteous, but not entirely positive, review of a book.  Author flips out.  Post and comments go extremely viral.
There's no doubt that her behavior is frustrating.  She makes self-publishers look bad because people can point and say: Look, self-publishers write terrible books!  They're unhinged! Actually, this reaction doesn't make much more sense than saying something like…all Muslims are terrorists.  Yeah, a pretty heady comparison, but it makes very little sense to paint an entire group with a brush because of the actions of the few. Even people who say "The majority of self-published books are bad" don't have an argument, unless they happen to be reading millions of books.
But that's a different discussion – the main takeaway from this isn't just "Don't respond to reviews" but "Don't kick someone when they're down." Howett should never have responded to the review as she had, but the response to her response has been even worse – because it's evidence of mob mentality.  People were becoming so cruel on the post that it led one commenter to write this:
"Anonymous said:

I don't see how coming onto a blog to gloat or laugh about someone having a public emotional meltdown is better behaviour than having an over-emotional meltdown.

Humans suck."

It isn't better. Arguably, it's worse. It's why people are posting as anonymous. Because then they don't need to show humility or a modicum of compassion.

For everyone revelling in this — a quick story. I had something similar happen with a colleague who ranted and swore at me. Face to face. When I took him aside in private he broke down and admitted his father had just died the night before. Me pointing an error out to him had been the final straw.

Please don't forget that behind an easy laugh is a real person. And you've no idea who she is or what might have prompted her behaviour.

It doesn't excuse her. But it doesn't excuse you either.
Agreed.  It actually gets worse than that because now her book has 103 comments on Amazon, but it's not ranking that high – meaning people are trashing the book without reading it.  Maybe they're reading the sample, but still, I don't really understand the impetus to write a review like this one:
Reading this book only made me pity this author. There are so many run-on sentences, spelling errors, and even more poorly constructed sentences that it makes any form of connecting with the actual content very difficult. Being that this author has written even one book, she no doubt has aspirations of becoming an author. I'm afraid, however, that without a couple of good courses on composition, grammar, English, etc. her dreams may be squashed.
Good job reviewer, you're participating in squashing her dreams.  Feel better?  It's no great news that the internet is a nitpicking engine, and people act in ways that they would never do in real life – this is just another example of the viral nature of the internet where people descend on something to mock it mercilessly.  Maybe Jacqueline Howett will take some of the criticism to heart and rework her prose – but the point didn't need to be made over and over again, with elevating cruelty. Really, the only reason people seem to be doing this is to get a little self-righteous jolt of superiority.  And when compared to bad writing, I'll go with bad writing.
Update: I didn't realize just how viral this had become. From Forbes – enough to make you want to tear your hair out:
Howett's temper tantrum spotlights the fact that, well, self-published authors are often not professional authors. Writers who work their way through traditional publishing channels typically have a writing background that includes receiving rigorous criticism and editing.
Tell that to the growing list of "professional" writers who are self-publishing. The Guardian is more reasoned:
It didn't surprise me that this teapot-sized tempest went viral within online writing communities, tweeted back and forth with smirky comments. But I didn't find it entirely hysterical. Is her response pathetic? Yes. Can we surmise that her resistance to criticism may have contributed to the fact that it appears she did not allow anyone to edit her somewhat incoherent prose before she published? Probably. But is it the same thing that everyone who has ever published anything would like to do when he or she receives a bad review? I'm afraid so. And I also fear that everyone who tweeted the link to Howett's meltdown knows that it's true. By drawing attention to Howett's misstep, we make it seem like we'd never do it ourselves. But, by golly: we'd all love to.