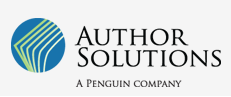 A pretty brutal assessment of Author Solutions at Let's Get Digital:
You see, Author Solutions' modus operandi is pretty despicable, and they've been badgering, swindling and confusing writers out of money—and lots of it—for years.

The deceit starts with the web of brands they've established. With so many imprints, Author Solutions has tricked authors into thinking they have dozens of choices. In reality, however, the parent company is just slapping up half a dozen different logos, renaming packages, and selling the same grossly overpriced services to all of their customers no matter which brand ends up on the cover.

On top of that, AS has been accused of launching supposedly unbiased, purely informational comparison websites to help customers pick the self-publishing company that's right for them, except all clicks lead back to Author Solutions brands.

With AS overbearing sales reps are the norm. They've talked writers into purchasing publishing packages over the phone without so much as a written explanation of charges, let alone a formal publishing contract. And they're all too eager to offer installment payments and accept credit card information over the phone.

They've pulled the ol' price switcheroo on writers too. Jean Rikhoff, published Earth, Air, Fire and Water with iUniverse and was told by a sales rep that copyediting charges for her manuscript would run around $400. When she received her credit card bill, however, her charges totaled nearly $4,000.

Once you've signed on with one of their brands, it's time for the upselling. They'll sell review services marked up by nearly 160%, worthless book-to-screen marketing packages that cost over $15,000, and shoddy editing services that create more errors than they correct. They'll even let customers buy their own recognition awards like Editor's Choice (but they'll tell them the money is to pay for the company's superior editors to evaluate the work and ensure it's worthy).