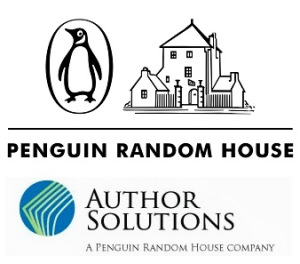 David Gaughran has it in for Author Solutions. With good reason – Author Solutions rips people off. They offer marketing packages with huge markups that will likely have very little effect on sales. Recently, I attended the L.A. Times Book Festival and the Author Solutions booth was hocking a book about racial purity. Incredibly disgusting, but all's well and good for AS because they got their fee.
That said, I think much of the onus with Author Solutions problems is laid at the foot of the writer. Author Solutions may be predatory, but it is not enough to say that AS is taking advantage of inexperienced writers. Those writers should know better. He writes:
I previously reported that Author Solutions made around $300,000 from selling book signing packages for the Toronto Word On The Street Festival in 2012, made over $500,000 from selling similar packages for the 2012 Miami Book Fair, and made over $900,000 from selling packages to sign copies at the 2012 LA Times Festival of Books.

I should note that these packages don't include travel or accommodation costs. Authors receive some copies of their book to sign, and an hour signing slot. That's it. To show how overpriced these packages are, an author could have purchased their own booth, for the entire duration of the Miami Book Fair, for just $1,000.
All that writer had to do was crunch the numbers and determine that it would be cheaper to buy direct. Author Solutions sucks because they're profiting off of people's ignorance, but that doesn't excuse people's ignorance. I would argue that people are being so blind that it rivals AS predatory practices.
The same can be said for something like the housing market bubble and crash. The real estate system was entirely predatory, but the blame is partly on the homeowner as well:
I think homeowners bear a lot of responsibility for their own wishful thinking. What you have is essentially a mass social mania. And it was infectious — you have a homeowner seeing their neighbor moving up to a bigger, better house because their broker is offering them a loan. Yes, the interest rate will adjust, but they can refinance in two years when it does. People wanted to believe. I traveled across the country for this book and interviewed many many, many homeowners and people who sold them mortgages and homes. And Americans' capacity in general for delusional thinking, wishful thinking, fantastic thinking really just flourished.
That "wishful thinking" could translate to people spending exorbitant funds for packages like these:
The real estate piece goes on: "This isn't to say every homeowner was in this position. There was no shortage of horrifically exploitative practices, lenders who preyed and continued to prey on people's financial desperation."
Same exact thing is happening with Author Solutions. Terrible company, uninformed customers.
I understand why people use a service like iUniverse, Xlibris, or AuthorHouse. Actually, Xlibris was my introduction to self-publishing back in the POD era. A friend published his novel (in 2004 or so) and I was amazed how it looked like a legit book, with a publisher's logo and everything. I was one of those naive writers. Soon after, I saw a full page at in the NY Times Book Review for AuthorHouse books. They had the appearance of being on a legitimate press. I understand why that's attractive. Yes, you could sign up with Createspace and farm out design and editing with independent contractors, but the fact that someone else is handling everything makes it seem more like traditional publishing. The basic novel package at Xlibris is $499 – it's not terrible, and makes sense why someone would pay the fee and have someone else do all of the work.
The marketing packages are another animal and offer little value for the price.  Author Solutions is banking on people's naivete and using old scamming tricks to get people to buy unnecessary packages. The reason that the "Reader's Digest" ad is in there is so the other offers look cheaper (called the Anchoring Effect). Author Solutions should be called out on these practices. But so should writers. If the narrative is that self-publishers should hire editors, cover designers, and be otherwise professional, then some of the burden is on them as well to stay away from these services.
Further reading from the Society of Authors: Fool's gold? Alison Flood investigates controversies surrounding self-publishing service companies such as Author Solutions (PDF)