This post is an addendum to Author Directory Sites: The Complete List. If you're just looking for library/catalog sites, here you go. There's no reason to stop at Goodreads, even if it is the biggest and most used.
Well, let me amend that. There are so many hours in the day, so if you want to concentrate your efforts on a library site, it makes sense to stick with Goodreads. If you've got time to spare, putting some time and energy into these sites can only help. And if all you want to do is create a profile and bail, that can't exactly hurt either.
Based in Seattle, Shelfari introduces readers to our global community of book lovers and encourages them to share their literary inclinations and passions with peers, friends, and total strangers (for now). Shelfari is a gathering place for authors, aspiring authors, publishers, and readers, and has many tools and features to help these groups connect with each other in a fun and engaging way. Our mission is to enhance the experience of reading by connecting readers in meaningful conversations about the published word.

LibraryThing is an online service to help people catalog their books easily. You can access your catalog from anywhere—even on your mobile phone. Because everyone catalogs together, LibraryThing also connects people with the same books, comes up with suggestions for what to read next, and so forth.
A guide to LibraryThing for publishers (from LibraryThing)

TheReadingRoom is one of the world's fastest growing social discovery platforms for books. It's a distinctly independent experience, aggregating and curating content around the world from members and trusted sources such as The New York Times and The Guardian. With millions of members and books on the platform, people can easily discover, purchase and discuss their next great read, connect with like-minded readers, enjoy online book clubs and receive latest news and deals. A destination where everything related to books is at your fingertips. It's your place for books.
Tips for using The Reading Room (from The Reading Room)

Libib makes it easy to catalog your books, movies, music & video games. With quick searches, or scanning directly from our iPhone or Android app, your entire collection can be added. Categorize your items using our tagging system; no need for layers of sub-categories, everything is accessibly and categorized by tags. Keeping track of and organizing your home library is not the easiest of tasks, and the larger the collection the more difficult it gets. Unlike desktop software, we are not limited to one operating system, or to one computer. Access your collection anytime and anywhere you have an internet connection.

BookJetty is a great way to catalog your books and share what you are reading with your friends. It's like Facebook, for book lovers.

You can also check book's availability in your local libraries. It currently covers over 300 libraries in 11 countries, including U.S, U.K, Canada, Australia & NZ, Singapore, Hong Kong, Taiwan and Japan.
No tips!

Riffle helps you discover great books and interesting people. Get to know friends through their books, and new books through your friends. Share the books that shaped your life.
Discover great books by exploring book blogs and let others discover the best books thanks to your book reviews. Writing reviews was never so easy, fast and engaging – connect your review with a single book or a whole book series.

Find the book inspirations, recommend and suggest great reads by "liking" and "reblogging" your favorite book reviews.

Creating an account isn't necessary to browse Bookish, but doing so will expand your access to include advanced features. You'll be able to add books to personalized library shelves and add quotes to book pages. The information you provide and your interactions on the site will help fuel the recommendation engine to help you discover more books.
Note, you can't add books to Bookish that aren't in the catalog, which means there's a problem with indie titles not being listed.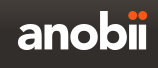 aNobii is a community built by readers for readers allowing you to find, shelve, review and share books. Since 2006, aNobii's mission is to bring book lovers together and encourage reading.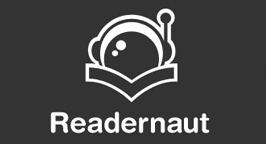 A simple way to share what you're reading.