Crowdsourcing may be how most books are published in the future. Forget advances from publishers – it's another avenue that makes going it alone much easier, because you're not really going it alone at all. The process is simple: create a project, add some incentives (signed copy, marriage, etc.) and you can get a book fully funded – pay for cover, editing, marketing and more. Here are 10 good tips for creating a crowdsourcing campaign. The main trick is to find the sweet spot: enough money so you can pay for what you need, not so much so it's impossible to reach your goal. $1000 seems like a good starting point for a self-published book. There are plenty of book designers and editing services that fall within that budget (giving a shout out to my editor with that link!).
The granddaddy of them all, started the revolution. The problem with Kickstarter for new authors is that if a project isn't fully funded, the author gets nothing. So, you can raise $3500, which is great, but if you asked for $4000 then the project's considered a failure and you get nothing. Which means it's not a great option for writers who don't have a built-in following. And so those writers should choose the next option:

Pretty much like Kickstarter with one significant difference: you'll get back whatever anyone pledges, even if the goal is not met. Keep in mind that the % paid out to IndieGogo is more if the threshold isn't met (9%), but this is better than nothing when compared to Kickstarter.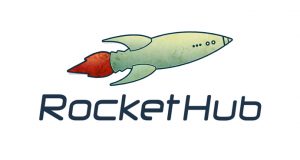 An IndieGogo type site – get back whatever's pledged. RocketHub charges 4% of funds collected, plus 4% payment processing fees, if the project is fully funded, and 8% plus 4% payment processing fees if the project does not reach its goal. That's 1% better than IndieGogo.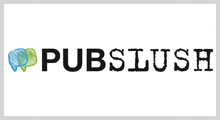 A nice book-only crowdsourcing service. It has this added bonus:  "Every campaigner on Pubslush can choose to donate a percentage of the funds raised to The Cause as a way to join the fight against illiteracy and promote social good."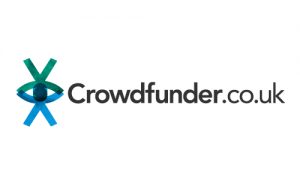 Pretty much exactly like Kickstarter UK-style. It's an all or nothing, rewards-based crowdfunding source. A good bet if you're in the U.K., with a base of 2 million users, but not so much anywhere else.

The biggest difference with Authr is that authors can pre-sell books to finance the writing process. Additionally, once a book meets its fundraising goal, the project page becomes a sales and marketing page with links to online stores where readers can purchase your book.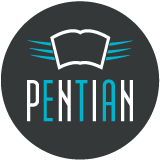 This started for Spanish language titles but now has an English component. The difference with Pentian is profit-sharing. Once the book goes live, profits of the book are split between the author and backers. Pentian acts as the publisher, distributing to Amazon, Google Play, iBooks, and others.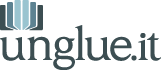 A very unique approach. Here's how it works: authors will set their books to free once enough people buy the paperback. Of course, this means you want to have your book for free. This can be the case if it's the first in the series and you want to generate interest.

Not for books, but for book reviews. Add some money to the pot and get back reviews. An interesting premise. Also a good bet for book reviewers, as the payout is $10 per book.

A really cool idea, like old-time patronage. Nevermind looking for funds for a book that's already written, here you post a premise and see if you can get supporters to write the book itself. Unbound then becomes the publisher of the book. An interesting idea that you'll be writing a book for a bunch of investors.

Speaking of patronage, Patreon follows a similar model. The difference is that the patronage is for an artist's entire output. So, for example, you'd support a web comic artist who posts regularly, but not necessarily for a book collection of the comics. What that means is that it's best suited for someone with a built-in fanbase.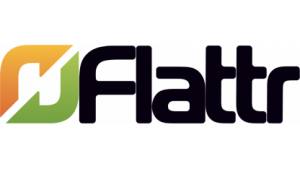 Cool concept – pay money with your likes. Social shares are nice, but this way users will also send a micro-payment every time they like a post. You can flattr on YouTube, Instagram, Soundcloud, etc by clicking "Favorite," "Like" or "Star."
There's a whole bunch more crowdfunding sites here – too many to mention, and not book-based. Crowdfunding for apps, inventions, businesses, as well as for different countries.
Free Crowdsourcing Sites
Crowdsourcing isn't only money-driven. That's why there's two terms for it – crowdsourcing and crowdfunding. Except money-driven services also fall under the crowdsourcing umbrella. The "sourcing" in crowdsourcing just means support – and this can come in many forms, even just a like or a comment.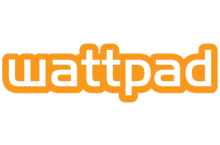 If you're a young adult writer, go here. It's not as great for non-young adult fiction, though people have their successes with that as well. The trick with Wattpad, and really any social network, is engagement. You get back what you put in. Don't just put something up, walk away, and expect 500,000 views. They had a pay service called Fan Funding but it's now defunct.

Authonomy has some serious cache because it's run by HarperCollins. There's the possibility of being picked up by Harper Collins, and this has actually happened. This case study of a success story is interesting in that the best books don't necessarily rise to the top, just the books that have gotten the most votes, by any means necessary.

It may say "A Penguin Community" but it's not the Penguin equivalent of Authonomy. Book Country is more of a publisher Smashwords style. They'll publish and distribute your book via a Book Country publishing package (not all for free). You won't then be a Penguin author. That said, writers can "workshop their manuscripts, learn about the craft of writing and the business of publishing, and build their first audience as they prepare to publish their books."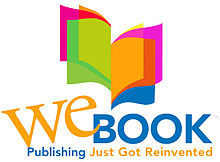 Connected with literary agents via their AgentInbox program. PagetoFame is a more standard rating based crowdsourcing platform Cost is $3.95 to be listed. "The best work gets the attention of participating literary agents and a shot at getting published."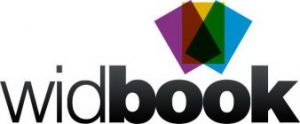 Offers collaboration tools. "Let the community help you gather information on a specific subject.  They can also offer suggestions on photo imports or cover designs." Has a nice interface for reading books, unlike some places that just reads like a web page.
Finally, check out these sites that aren't straight crowdsourcing. They're places to get read and reviewed, but not with the purpose of getting a book deal, agent representation, and the like.
One idea would be to put your first chapter on a lot of sites like this to generate some interest.
Please let me know of any other resources in the comments!