If you are taking part in this year's NaNoWriMo, Self-Publishing Review has a gift for you: An absolutely free $15 gift voucher to use on all editorial and review products until November 30!
NaNoWriMo is a great way to get started on that novel. The goal is to write a 50,000-word draft of your novel without going back, editing or perusing your work. Using NaNoWriMo's system to write on, you also have support from other writers in the same boat, as well as famous authors ready to get stuck into a pep talk or forum to help you get that book down. This year's pep talks come from the likes of Veronica Roth and Chuck Wendig, to name a couple.
All you have to do is sign up as a member for free on SPR and send us an email with your NaNoWriMo username to receive your special gift code to redeem on any product you like. At the end of November, we will be writing about the best of NaNoWriMo and featuring some of the best of  our members' work with links and blogging, so it's another way of getting some free publicity!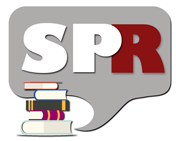 Here's a quick list:
Lead Story Review – $249
A full-on publicity package for your book with social media, permalinks and 3D artwork built in with a 500-word review on our front page, plus a listing on our Bookshelf and Bookstore
Classic Review – $109
Our bestselling offering of a 500-word review with social media and permalinks
Jump Start Review – $59
Get going with a blast online plus a 200-word review with social media plus a listing on our Bookshelf and Bookstore

The Bookshelf – $25
Add your book to our bookshelf for a nice-looking sales portal to any sites you like

Editorial Review – $99
To get a private evaluation of your book before editing or publishing
Proofreading Report – $299
To catch spelling and grammar typos
Editorial Report – $399
A full content edit dealing with structure and plot

 We look forward to hearing from you!