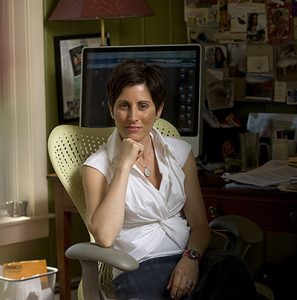 Lisa Genova is a trained neuroscientist whose debut novel, Still Alice, is about a woman with an early onset form of Alzheimer's, who has to learn to cope with the way her life is changing. Genova self-published her book in 2007 with iUniverse, and it was picked up by Simon & Schuster in 2009, and published by Pocket Books. It spent over 40 weeks on the New York Times bestseller list, and has been translated into 25 different languages. There is also a film adaptation in the works, starring Kristen Stewart, Alec Baldwin, and Julianne Moore. Genova's next two books Left Neglected, and Love Anthony were both published by traditional publishers. She has three children, and currently lives in Cape Cod.
What books has she written?
Her debut novel, Still Alice, was a bestseller that started her career as a writer. It focuses on 50-year-old Alice Howland, who suffers from early-onset Alzheimer's disease, quickly changing her view and relationship of the world and the people close to her. Following the success of the book, she began to write Left Neglected, released 2011, about a woman suffering from an unusual cognitive condition known as left neglect and how this affects her life. Later in 2012, Love Anthony was released, about two women who come together around a novel, helping a mother with the loss of her autistic son Anthony, and a wife with her husband's infidelity. Her books follow a general theme of coping with these neurocognitive diseases in a day-to-day sense, a pattern that she seems happy to continue with. A new, recently revealed book called Inside the O'Briens is currently in the works, focusing on the life of a Charlestown cop diagnosed with Huntingdon's disease.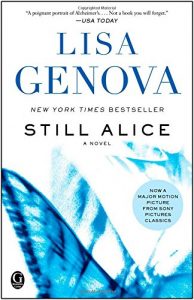 The Success Story
While graduating Harvard with a Ph.D in the subject and ending up as a researcher, and later a strategy consultant, Genova left her job to have a daughter in 2000. While initially planning to return to work, she became divorced in 2004, and found care of her young daughter took precedent over her career, and began to write instead. During this time she eventually began writing her debut novel, Still Alice, which made use of her background to tell the story of an Alzheimer's patient named Alice. The book was self-published by Genova in 2007, using iUniverse software, but became a quick hit and was acquired by publishing company Simon & Schuster two years later, gaining even greater renown and critical success in print than before. As a result, it stayed on the New York Times Bestseller list for over 40 weeks.
Genova has since written two more books, Left Neglected and Love Anthony, both of which have enjoyed success and have been sold alongside Still Alice in many box-set compendiums due to their similar themes of mental health and optimism in unfortunate circumstances. The author's keen interest and great depth of knowledge has been credited as a key to her success, combined with her touching, honest writing style. In a 2011 interview with Cape Cod Magazine, she admitted that her expertise hadn't granted her the human element of understanding the diseases she studied daily; she admitted, "I wish I knew then what I know now […] I could understand the disease as a neuroscientist, but couldn't understand it as a person."
Still Alice has since been adapted for a short-run stage production by Lookingglass Theatre Company in Chicago, and an adaptation by Memento Films and Killer Films is now underway starring Julianne Moore as the eponymous Alice. Genova herself has become a public figure for promoting awareness of the diseases she writes about, actively promoting relevant charities and talking in documentaries such as To Not Fade Away.
How many books has she sold?
Since its release, Still Alice has topped charts and met with critical success globally, selling over one million copies.