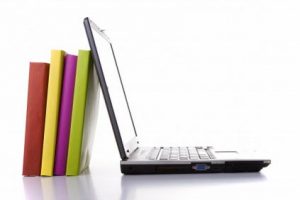 In today's ever-changing online environment, eBooks reading has become a popular choice among owners of mobile devices.
While this might constitute an excellent opportunity for independent authors to convince potential readers to take a chance on their eBooks, small businesses can also make use of eBooks as efficient channels for marketing their products or services.
Understanding your audience's expectations is the first step you need to take in the eBook marketing process, especially because you have to make them become interested in reading your work. We have gathered a couple of tips for marketing eBooks that will help you thrive as either an author or small business.
Build Anticipation Smartly
Marketing an eBook should not be an aggressive process that forces potential readers to buy your work. Instead, you should focus more on building anticipation in order to awaken readers' interest, and make them curious about how the plot or events sequence is going to evolve as the eBook progresses. If you already have your own blog or website, publishing small excerpts of chapters will allow you to provide a subtle insight on what the book is going to be about. At the same time, this will offer the readers the opportunity to imagine the continuation, and therefore become more interested in reading it. Small excerpts can be distributes via social media networks as well, specifically if your audience is consistently interacting with you, as they will be more likely to buy your work.
If your eBook has not been published yet, building anticipation should be your number-one priority. An efficient way to market your eBook is promoting its launch just like if you were promoting an event. Offer weekly and daily reminders on your website and social network pages, and include up to two sample chapters to awaken readers' interest.
Subsidize Writing Costs with a Sponsor
As you have probably figured out already, writing an eBook is a process that can take time, research, and effort, which will subsequently prevent you from making a living. An excellent eBook marketing tip to keep in mind is getting a sponsor, which will basically offer you money for writing the book in return for free advertising space or promotional activities on their behalf.
EBook author Al Pittampalli has partnered with Citrix Systems for sponsorship for his eBook, "Read This Before Our Next Meeting." As a sponsor of the book, Citrix Systems got exposure to thousands, even millions of new customers, whilst Al got funding, legitimacy from the brand, and exposure to a very wide audience.
To land a sponsor, you must carefully look for people, companies, or other nonprofit organizations that are willing to market your eBook in order to reach the same audience. In essence, you might need to become a spokesperson or product placement opportunity for the company you will be working with, which will help them get their services marketed further in a non-threatening manner that can bring them new customers. As long as they believe that you have the ability to sell many copies of your eBook, and as long as it fits their targeted audience, you should not be concerned about having to handle a declination.
Renew and Repurpose
The publication of your eBook is only the beginning of its life. When you are marketing an eBook, you must understand what your readers expect from you, and how they expect to receive it. It is important to keep in mind that not everyone has the time to read an eBook, and they might be actually interested in other forms of content, such as video series or case studies.
Repurposing your eBook will offer you plenty of opportunities to market it to your audience efficiently. You can take the essence of your work and turn it into a video series (i.e. webminar), a white paper, a slideshow, a case study, an infographic, a blog/article series, or even an audio book, which is better if it is a fiction book. As such, your work will become easily accessible through several other channels, and your audience will be able to successfully buy and download it on their favorite devices too. This, in turn, will make readership more enjoyable, and will help spreading word of mouth at the same time.
Conclusion
Marketing eBooks is not a difficult process as long as you have the time and resources to make it thrive. As long as you understand your audience, and know how to make them become interested in reading your work, it will quickly grow more popular, and you will be selling thousands of copies a day. And if you manage to find a sponsor to pay you for writing the book, you can expect it to become a success much faster.