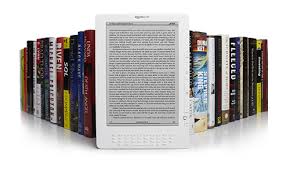 Taking the right approach to marketing an ebook is critical to selling it to your potential audience, and as long as you understand a couple of factors pertinent to decision-making, you should be able to quickly drive more sales without even having to be a qualified marketing expert.
Give It Away for Free
A great marketing strategy you should be using is giving away your eBook for a limited period of time, such as 30 or 60 days, before starting to charge money for it. Free ebook giveaways are typically best to generate word of mouth, and enable your readers to familiarize with your writing, and decide whether they want to read more of your work in the future.
According to eBook innovator Seth Godin, giving away your first eBook for free constitutes an excellent opportunity to market it. Godin encourages new authors to send their eBook to twenty closest friends, and wait for it to be shared further. "If each of those twenty people send the eBook further to another twenty people, then you will have 400 readers for your eBook," he says, "And if those 400 will send it further to another 400, you will soon have eight thousand readers. If you manage to get a minimum of twenty thousand readers after having distributed the eBook for free, then you already have your own audience."
Set the Right Price
Selling for a much lower price constitutes a good opportunity to get readers to take a chance on your book. The point is convincing them of the quality of your book, so they will eventually become willing to spend more on your next one.
Darcie Chan, author of "The Mill River Recluse," used the same eBook marketing strategy in order to get the audience to read her work. She lowered the price to a whopping $0.99, and she ended up selling several thousand copies a day. Although she did not make much money considering the low price take she went for, Chan now has an established fan base.
Partner with eBook Blogs
Many eBook blogs and websites enable you to get your eBook listed for free, and there are others (like SPR) that charge you a fee, particularly if they generate large amounts of traffic every month. For example, Kindle Nation provides sponsorship opportunities for marketing eBooks, offering you the chance to run web-based ads on other eBook-related websites, such as GoodReads or IndieReader.
In Summary
Marketing an eBook might be a time-extensive process that will require you to devote your resources to selling it to potential readers, and establishing your own audience. Thanks to the simplicity of the strategies provided above, you should be able to get people to read your eBook – and become interested in your future ones – pretty soon.