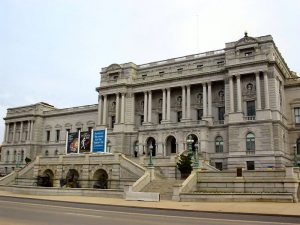 One of the major ways that mainstream authors sell books is to library chains across the U.S.  Even if a traditionally published novel does not sell to the reading public, libraries can significantly make up the difference.  There are over 16,000 public libraries, plus thousands more university and specialty libraries in the U.S., so this comprises a significant sales opportunity.  Though libraries buy on a discount, let's say libraries buy  a $16.00 self-published book for half price.  The resulting figure is hundreds of thousands of dollars if the book is widely bought by libraries.
That's the good news – and it's also a fantasy.  The same issues that hurt self-publishers in bookstores also apply to libraries as well.  Though librarians are becoming more aware of the demand for certain self-published titles, the general consensus is that librarians stay away from self-published books.  There are several reasons this is so:
Librarians resources are limited and so they'll only buy popular books in the highest demand.
Librarians do not often look beyond Library Journal or Kirkus Reviews to find new titles so it can be difficult to be discovered.
If that didn't make it difficult enough, library's buy books using a purchase order number and then pay the invoice at a later date – not directly via cash or credit.  Unsurprisingly this system doesn't work well for print on demand books.  It's even a struggle for small presses on a tight budget.
Contacting Libraries Directly
Even with those stumbling blocks, it is still possible to get books into libraries.  As with bookstores, local libraries are easier because they're more willing to support local authors.  A librarian says, "We look for titles with regional connections, collection relevance, and we also accept patron suggestions."  Even so, this is often based on a donation policy, so you're going to have to take the loss on the book.  If you're interested in getting into libraries without actually traveling to the hundred thousand libraries in the U.S., there are some steps you can take:
All told, it's as big a struggle to get into libraries as it is to get into bookstores and widespread distribution is difficult.  What's beneficial about bookstores is that they'll keep selling the same copy of the book, and reordering, which may be preferable if you're deciding how to prioritize your time and money.
Update: Libraries are now making a move into eBooks: See: Kindle Books Now in Libraries via Overdrive