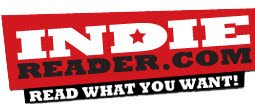 Take a look at Indie Reader Selects.
IndieReader Selects will review submitted indie books (with same requirements as IR: book must be bound and have a valid ISBN).  Following review, books will be posted in a database (searchable by zip, author name and book category) for subsequent placement in independent bookstores.  These reviews will be made available to booksellers, looking to provide their customers with unique titles, to support indie authors and to differentiate themselves from the big box stores.  Additionally, booksellers who decide to stock indie books will be able to work out a customized merchandising program with IndieReader Reads to optimize sales.  They will also get a page on the IndieReader.com website and all book sales through their page will be credited back to their stores.

Author Fees

$149 for the book review and inclusion in IRS's searchable database; the fee entitles authors to 2 potential bookstore placements; additional placements are $50 per store.
$249 for the book review, inclusion in IRS database and a one year IR membership; if the book is not accepted onto the IR site the author gets a $99 refund and the book is placed only on the IRR database
If a current IR author renews their annual membership at the current $149 fee, they get inclusion in the IRR database at no extra charge
I wasn't sure of a couple of details so I asked Amy Edelman of Indie Reader a couple of questions:
SPR: I'm not totally sure how this works – so bookstores are going to peruse the IR Selects titles and request books based on the review? What happens then – is it sent by the author or by IR?
Amy Edelman: Yes, bookstores are going to peruse the IR Selects titles (and the IR titles too) and request books based on the reviews, as well as which authors are local to their stores and which topics/genres are of interest (and unlike with PW, everyone who pays gets a review!).
When an order comes in to IRS, the author will send the books to us, we'll slap on "An IndieReader Selection" sticker and send the order to the stores (we'll also be providing collateral material when requested, including shelf-talkers, IndieReader Selects signage, etc).
SPR: What sort of outreach are you doing with bookstores – in other words, how many bookstores do you expect to be visiting the site? As people were pretty averse to the Publishers Weekly program, they're going to want to know what they're paying for.
AE: We have hired three people who are on the phones reaching out to the ABA list (roughly 1,200 stores). The ABA was nice enough to include our flyer in their September white box mailing. We expect many sign-ups, based on the fact that working with IRS saves booksellers the time of dealing with indie authors themselves (not to mention having to read all those books!), that we have a co-op program that pays the bookseller to feature our titles (much like traditional publishers do). Additionally, the IRS program distinguishes indie stores from their big-box neighbors. It's really a win win. We aim to ultimately have "IndieReader Selections" be its own section in indie bookstores and beyond.
—
It's certainly pricey – but this is different than the PW program. With PW, maybe you'd get a review. Here, you get a review with the potential of distribution. However, that distribution is not guaranteed. One thing that also needs to be factored in is how much it will cost to print and ship books to IR vs. how much a bookstore is paying for an order. A writer shouldn't be taking a loss on distribution, so it'll be important to crunch the numbers. On this point, Amy Edelman adds, "It will be a 60/40% split, just like traditional publishers get. IRS will not take a percentage…the 60% goes directly to the authors."