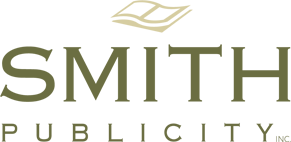 I don't have any direct experience with Smith Publicity, but it's nice to see this as part of their manifesto:
Over the last ten years, self-publishing has evolved from what was stigmatized as amateurish endeavor to an increasingly accepted and exciting form of publishing. The industry has enjoyed a revolution of popularity and gained credibility via front-page articles about self published books in publications such as the New York Times and mentions in TIME magazine.

Today, self-publishing is all about providing opportunities to authors whose self published books who otherwise might never have their book see the light of day. The type of book promotion and book marketing strategies Smith Publicity make the book-buying public aware of the many high-quality books released through independent publishing.

Smith Publicity …
An Equal Opportunity Book Promotion Agency

At Smith Publicity, we've implemented many book promotion campaigns for the big publishing houses and small publishers, and we've also promoted more self-published books then any firm in the industry.
Here's what they offer for novel marketing.  This is their lowest tier offer, which seems reasonable if you're on a tight budget or want to get your feet wet with a publicist:
One Month Novel Promotion Service

Our one-month book marketing service Novel Promotion Service is a focused campaign to outlets interested in novels. We promote the author's book to publications (print and online) we know are receptive to novels in general, plus raise awareness within the book's specific genre–i.e. science fiction, romance, thriller, or mystery, among others.
Heavy focus is placed on soliciting online book reviews.
We personally pitch to the author's local press/media.
We perform outreach to fiction-friendly media contacts and print publications.
When the campaign ends, we provide the author with the contact information of all media contacts who expressed interest in the book and an informative 'Tips for Continued Success' kit which details industry tips to help the author continue to build awareness for his or her book. Our goal is to not only help authors begin to promote their novel, but to empower them to sustain the momentum of the initial efforts and secure additional coverage on their own.