A nice-looking ebook store open to self-publishers, still in beta. Put together by a self-publisher.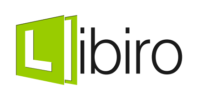 Why do you only sell indie books?

The main reason is that indie authors are exciting. The good thing about publishing yourself is that you're not tied down to market trends or a publisher's business plan. Indie authors can write what they want, when they want. The result? A different breed of writing. A pedigree we're proud to represent.

Here's another reason for you: Indie authors can sometimes have trouble standing out on huge stores like Amazon, and constantly work hard to make sure their books are discovered. Here at Libiro, we want to make sure that indies have the best chance of being found, read, and enjoyed.
From their Author Terms & Conditions:
What we sell:

Libiro.com is a site dedicated to the sale of independently-published/self-published eBooks. We will only sell eBooks from self-published authors, whether you have published using a self-publishing package provider, self-publishing companies, or 'DIY' methods.

Copyright:

You the author retain all rights to your eBook/s. Submitting eBooks to Libiro.com for sale grants us the license to sell and distribute your eBook/s to readers, for a price pre-determined by you.

Submission:

Submission of eBooks is done via an online submission form. Libiro.com will require the author to upload all and any eBook formats they wish to sell, along with the image of the eBook cover. Upload to the store is usually very quick, but may take up to 7 days.

Pricing:

Libiro.com will not change any prices unless requested by the author. You, the author, have the right to set the price of your eBook/s to any amount you would like.