First off, we're talking virtual book tours, not a bookstore tour. The value is of course you can do it from your desk – but it does take a lot of work. What separates a book tour from just old-fashioned marketing? Timing, mostly. What makes a tour a tour is a blast all at once of reviews, interviews, guest posts and other content. This is hard to organize if you're talking dozens of different sites. Getting people to post is one thing – getting them to post on time is another thing entirely.
Check out this helpful Virtual Book Tour Email Template (PDF) for contacting bloggers – you'll need to be diligent about contacting sites, and then following up, without being too pushy. Check out also Five Questions to Ask Yourself Before Writing a Blog Tour Post. If you're interested in putting up unique content different places, you'll have to be ready with interesting content for guest posts and interview answers where you're not just saying the same thing over and over again.
BookBaby dispenses some advice about How to Set Up a Virtual Book Tour, with this note:
Important note: get ready for silence and rejection.
In other words, organizing a book tour isn't any different than asking for reviews normally. You might not get a lot of takers. Same goes with guest posts, interviews and the like. So…it makes good sense to hire a service to do it for you. The expense is not extraordinarily high and you are guaranteed coverage from bloggers and reviewers.
It's a bit tough to recommend one service heavily over another. It makes sense to check and see if the promoter has worked with books in your genre before because then he or she (mostly she) will have relationships with appropriate bloggers. So here's a checklist of what to look for in a book tour promoter:
Cost (naturally – but not entirely helpful because most are in the $25-$150 range).
Number of Book Tour Hosts.
Testimonials from past clients.
Social media reach – most promise to share a tour on their own site/social media, so this is a pretty good measure of the effectiveness of the service overall. Also the reach of Blog Tour Hosts is important.
How the list is distributed. Some blog tours will have a hard number of destinations, others will promise a hard number + access to the tour by everyone on their email list. So, for example, a tour service might have 500 Book Tour Hosts signed up. Obviously you won't get 500 posts written, but you will potentially get exposure to all those bloggers who are interested in your genre.
I'd include an "About" section for each tour service, but they more or less offer the same thing. They will contact bloggers for coverage of your book normally ranging from 1 week to 1 month to organize:
Reviews
Guest posts
Interviews
Character interviews
Book excerpts
Book cover & synopsis/Author info (i.e. not a review, just the bare bones info)
Giveaways (via Rafflecopter)
Cover Reveal (more info, from Random House but still applies).
Podcasts (less common)
Giveaways are a good way to attract bloggers from an email list – often a gift card of $25 or more (rather than the book), so factor this into your budget.
The Top Ten
The top ten book tour services fulfill the criteria listed above – a sizable number of Book Tour Hosts, economical, professional design, currently active tours and past successes.

Very impressive testimonials.
Cost: $40-$280 (the $120 tour gets my vote)

Site could be a little less 90's-looking, but good testimonials.
Cost $45-$140

No testimonials page but over 1000 Blog Tour Hosts. Professional site with a good reputation. I could do without the comments on pages though (a pet peeve!)
Cost: Free! But that means it's tough to get a slot.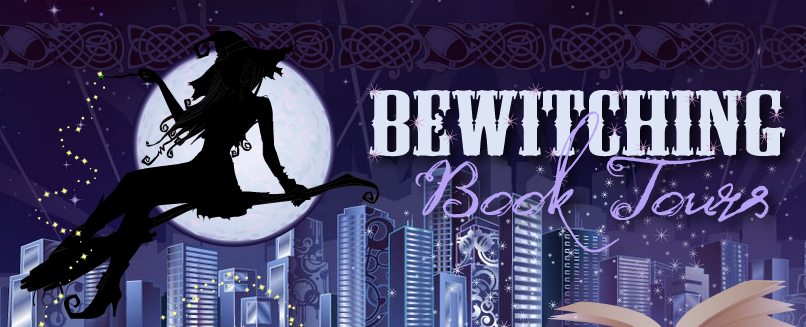 Specializes in paranormal/paranormal romance.
Good testimonials.
Cost: $35-$175

As the name suggests, Young Adult centered.
Nice testimonials.
Cost: Free (Cover Reveals)-$200
Testimonials listed on the site (spelled "Testminonials" unfortunately) plus all prior tours so you can see how effective they've been.
Cost: $19-$249

Good testimonials.
Cost: $75-$647 (way too expensive tbh, but I like her variety of offerings).

Good testimonials.
Cost: $25-$250

Romance-centered
Good testimonials.
Cost: $40-$140

"We specialize in Contemporary Romance, Women's Fiction, Erotic Romance, Romance Suspense, YA/New Adult Romance, Historical Romance, & SOME Paranormal Romance."
Good testimonials.
Cost: $10-$120
Big List of Honorable Mentions
For a different perspective see: Paid Blog Tours are a Waste of Time & Money. Her main concern seems to be that the tour hosts weren't particularly interested in her book, but just wanted to get new content to put on their sites (and asked generic interview questions). This doesn't strike me as terribly surprising, but it's worth noting: Blog tour hosts probably won't be proselytizing about your book. That's not really what the blog tour is about, it's about increasing visibility for your work. Every press junket at any level involves having to answer the same questions again and again. The trick is to make it interesting: for you and the audience.