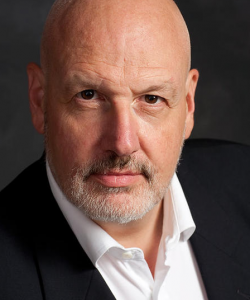 Tell us something about your book. The basics: what's it about?
Above all, 'Dublin in the Rain' is a haunting tale of redemption. It is the story of Jonathan Melton and his quixotic, sometimes funny, often heartbreaking journey through life. There are strong elements of passion, romance and love to the book. The vital importance of friendship is also a key theme.
Jonathan Melton is basically a good guy to whom some terrible, tragic and very unfortunate things happen. However, he is also his own worst enemy and the person who is most stopping him from finding happiness in life is actually himself. I do feel that a great number of people share that challenge at some point in their life – I certainly have.
As one reviewer beautifully described it, the book is a testament to the power of never giving up and staying positive, even when the situation seems hopelessly bleak.
How did you come to self-publish? Did you try to get published traditionally?
There is almost a 'Catch 22' type scenario within the traditional publishing world from what I have seen. It's virtually impossible to be of interest to a traditional publisher without an agent and, likewise, the vast majority of agents pass on you unless there is a strong interest from a publisher.
What self-publishing service did you use? Happy with the service? 
I worked with Authoright and am very happy indeed that I did so. They commissioned the cover for the book which is universally appreciated and the overall print and visual quality of the final book is very satisfactory. They also facilitated developmental editing work on the book – which was essential to my evolution as a writer.
What avenues have you taken to market the book? Have you gotten reviews, interviews, TV, print media coverage?
Authoright did a very good job in gaining print media coverage with the local press in Cardiff, UK where I live. Without doubt, this had a very positive on raising my profile locally although I do debate how much impact it actually had on sales of the book. It was a separate highly focused Social Media campaign managed by a local Cardiff specialist, Miranda Bishop that really helped take the book briefly into the Amazon Top 40.
I've also done an enormous amount of work myself. My Facebook artist page has definitely helped generate sales, stimulate interest and created a forum where I can interface directly with people who have bought and loved the book. This interaction undeniably facilitates positive reviews being left on the likes of Amazon and Goodreads.
And Goodreads is amazing in itself.  I would unreservedly recommend the Giveaway platform on the site as a way of increasing the profile of a book and obtaining reviews. To date across Amazon, Goodreads and various blog sites, plus of course with the likes of SPR, I have received over 100 reviews or ratings for the book – and thankfully the overwhelming majority of them are either positive or extremely positive.
What drove you to write this particular book?
The inspiration really comes from one of my favourite films of all time, 'It's a Wonderful Life'. Although very much the inspiration, I also wanted to produce something very different. Without question, the lead character in the book is very different to James Stewart's role in the film. Also, I wanted to create an erotic romance full of passion, which, for all its magnificence could never be said of 'It's a Wonderful Life'.
Is the book in any one particular genre? Is it a genre that's familiar to you?
The book, I guess, is romantic contemporary fiction but I'm not necessarily a romantic fiction writer per se. It is the subject of redemption that fascinates and drives me as a writer, irrespective of genre.
Who are your greatest writing influences?
Personally I love Oscar Wilde and D.H. Lawrence. However, in terms of influence it is actually Dan Brown more than anyone. For all his success, Brown receives a great deal of criticism around his technical capability and skill base as a writer. I realised that it is critical for a writer is to be focused and energised around what you do – and, most of all, be proud of what you do irrespective of what other people may or may not think.
If you achieve that then it enables you to take criticism – either constructively or with a pinch of salt as appropriate!
What's your writing regime? Any tips for keeping focused?
I do two weeks on and then one week off. The break helps keep me fresh and often results in a new perspective around what I'm trying to do. My personal difficulty is always the first 30-45 minutes on the days that I write – but if I battle through that, it invariably gets easier and more productive throughout the day.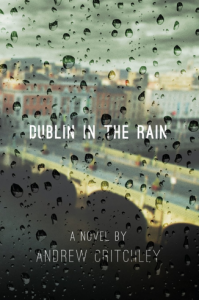 Would you self-publish again?
Undeniably! This is the most enriching and wonderful thing that I've ever done in my life apart from marrying my late wife. I truly cannot imagine doing anything else. It's an incredible learning experience, both in terms of developing as a writer and also in understanding how best to market one's own books.
Any final words of advice for those looking to self-publish?
Ensure a proper proofread on the book. There are around 15 typos in my book and that's at least 14 too many. Busk, sell your own body parts or whatever you need to do to raise the money for a professional proof read – but for goodness sake, make sure that your book is the very best that it can be.
That apart, I would say what you put in is what you get out of it. The more effort you make, the more books you sell. And definitely love your fans, cherish your fans, encourage your fans, engage your fans, involve your fans. 'Word of mouth' is so powerful. I can scarcely believe that my book has sold in something like 12 countries and a great deal of that is to do with friends and fans promoting the book on my behalf.