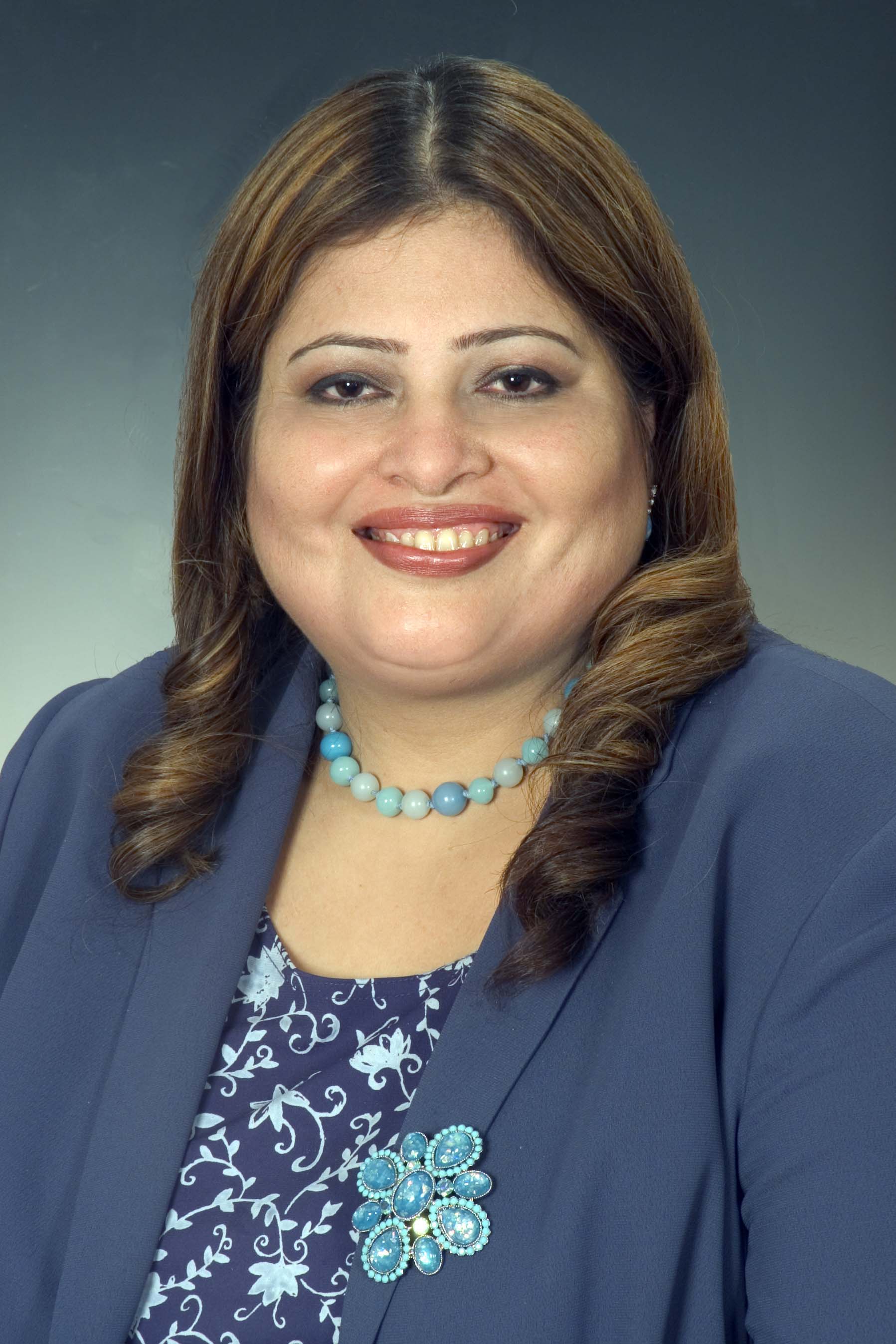 Tell us something about your book. The basics: what's it about?
My book is called The Modern Mughal Mentality-New Strategies to Succeed in India and the Global Marketplace.
The Modern Mughal Mentality  transforms hardships and difficulties into success stories by introducing the Jugaad Management Principle Business Model, which can be applied to any business, anywhere.
For the purpose of this book, the term Jugaad will be defined as "obtaining your objectives by maximizing resources through thinking out of the box."
Following this new business model will inspire all types of companies around the world, no matter how big or small, to create innovative mentalities, products, and strategies. The Modern Mughal Mentality reveals ways in which companies everywhere can benefit from this new business model.
It also reveals ways in which western companies can learn to be successful in India. Executives of multi-national corporations, government officials, and even American and global small business owners who have no plans to do business in India will benefit from the innovative and revolutionary approach to maximizing resources that The Modern Mughal Mentality delivers.
Multi-sector success stories illustrate the various components of the Jugaad Management Principle Business Model. Specific questions in the "Modern Mughal Mentality Exercises" at the end will guide the reader through putting the Jugaad Management Principle Business Model to work for their business.
Implementing the model can lead to increased profit, maximized resources, and a more efficient way of dealing with today's turbulent economy. The Modern Mughal Mentality also identifies international opportunities in various industries – providing practical solutions to take the guesswork out of the equation.
The Modern Mughal Mentality's four chapters reveal how the same mentality, which has enabled India to enjoy economic success in today's turbulent times can radically transform any business. The Jugaad Management Principle Business Model can be used to maximize resources and increase profitability in many sectors. Success stories, important lessons to remember, and opportunities for growth in both India and around the world are given. The "Modern Mughal Mentality Exercises" at the end leads the reader to think creatively and use The Modern Mughal Mentality to create innovative and cost-effective solutions to problems on their own. Regardless of where the reader lives, or what type of business they run, they will be able to improve their bottom line by implementing these changes.
Photo galleries of magical moments that led to the birth of The Modern Mughal Mentality give the readers of my book an opportunity to see some of my special moments and provide them another unique way to connect to this book.
How did you come to self-publish? Did you try to get published traditionally?
Yes, I tried traditional publishing and had some good offers also but the time frame of the release was three years from 2015 and I wanted to release the book in 2015 only. My book released in 2015 is a very timely release and did not want to lose this opportunity and that's how decided to self -publish it.
What self-publishing service did you use? Happy with the service?
I have used BookBaby. I am very happy with them and would highly recommend them to anyone.
What avenues have you taken to market the book? Have you gotten reviews, interviews, TV, print media coverage?
I have hired a book marketing services and the company is lining up interviews for me. The book will be launched in first week of July wherever books are sold both in print and online formats. Most of the media coverage will start then. Also I am trying on my own through some of my media contacts.
The reviews of the books are very good and you can read some of them at my author website.
What drove you to write this particular book?
When I left India for the United States, my father told me that I was fulfilling my destiny and both of their dreams. He wanted his only daughter Afshan to write a book in America that would not only demonstrate her knowledge, but change the world. With tall orders to follow, I immediately embraced his dream, and imagined myself becoming the ultimate authority for American business travelers to India. For the past several years I have been working on this dream.
Born in India and educated both in India and the US, I often felt frustrated with the lack of relevant information essential to doing business successfully in the Indian marketplace. Throughout my career, I witnessed how various low-budget, easy-to-implement Indian strategies can benefit global companies. It is for this reason that I decided to create a book that fills the voids, and guides western corporations to achieve their goals in India and beyond.
Today, India is a rising giant and now known to be one of the fastest-growing economies in the world. For the full fiscal year 2014/2015, the Indian government estimated that the economy would expand 7.4%. This represents a significant acceleration over the revised 6.9% increase for the fiscal year 2013/2014 previously reported: +5.8% (The Indian government revised the previous data series to reflect new methodology and a change in the base year).
Thus I saw the potential and timeliness of the project. Even though my inspiration was India, I knew that my business philosophies would translate well, not only in my own consulting business to help my clients, but I began to see a correlation between the way that I had consistently applied Jugaad in my business practices and my high level of achievement. I seemed to excel at whatever I did. I believed that interpreting my business philosophies could fill a void in the current business manual market.
I started to notice examples of Jugaad in all sectors in my daily live in the United States.
Finally, I decided that there should be a template for all companies to improve their bottom lines. This led me to create the Jugaad Management Principle, a new business model which can inspire "out of the box" thinking and innovative strategies to stay ahead in today's market. As I worked on the book, I began to implement the new business model, and witnessed the transformation of many businesses.
Is the book in any one particular genre? Is it a genre that's familiar to you?
Yes, it is Non-Fiction and it is a book for business people. My goal is that everyone from the neighborhood florist, to a multinational corporation, or an entrepreneur can benefit from The Modern Mughal Mentality.
I am an expert in International Business especially market entry strategies for India, Qatar, UAE and Bahrain. So this genre is very familiar with me.
Who are your greatest writing influences?
My maternal grandfather, Prof.Abdul Aleem, my mom Mrs. Jamila Siddiqi, and my dad, Prof. A. Majid Siddiqi influenced me a lot and instilled in me the quality of communication through the medium of writing. Being the granddaughter of the renowned freedom fighter and thinker of India Prof. Abdul Aleem, Mahatma Gandhi has always inspired me. I have been raised by learning about Mahatma Gandhi, Abraham Lincoln , Pandit Jawaharlal Nehru, Martin Luther King Jr., Sardar Vallabhbhai Patel, Maulana Azad, and other renowned personalities of the world. I met Mrs. Indira Gandhi many times while growing up in India, and admired her a lot.
What's your writing regimen? Any tips for keeping focused?
I write whenever ideas start floating in my mind. If in the middle of the night some idea comes to my mind I get up and start writing.
Yes when I write I do not take any phone calls. Take breaks in between and do things that I like to do which makes me motivated to write e.g. seeing TV shows which I like, listening to Bollywood songs, reading about fashion to name a few.
Would you self-publish again?
Yes I would be again seeing both options self-publishing and traditional publishing and whichever I think will be more beneficial for that particular book would go that route.
Any final words of advice for those looking to self-publish?
Yes, you should see which self-publishing services is providing all the services you need in a reasonable price. Also they should be very reputable in the book publishing business.
About Dr. Afshan Naheed Hashmi
Author Site: afshanhashmi.com/
General Information: drafshanhashmi.com/
Dr. Afshan Naheed Hashmi was born in India and educated both in India and USA. She now lives in Rockville, Maryland, USA.
Dr. Hashmi is an author, award-winning entrepreneur, speaker, educator, and a book, movie, make-up and beauty products reviewer, film critic and Radio and TV show host, a successful regulatory and business development a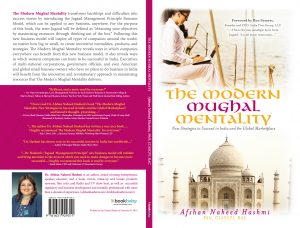 nd scientific professional with more than a decade of experience.
She specializes in making innovative and value creation market entry strategies for companies looking to enter India. She also lectures and delivers seminars on "Doing Business in India," including culture training. An award‐winning entrepreneur, Dr. Hashmi has coordinated meetings and accommodations for U.S. business delegations in India. She has facilitated the introduction of U.S. businesses to potential U.S. and international partners, and vice‐versa. Dr. Hashmi maintains an extensive professional network that is required to launch initiatives especially in the U.S., India, Qatar, UAE and Bahrain.