Jamila T Davis is serving more than a decade as an inmate in federal prison. Here, she describes how she started a self-help publishing imprint from behind bars to inspire and changes womens' lives through writing, in the second of her two-part series on self-publishing from prison.
During my first few months in federal prison, I met a woman named LaTanya Jones; she is a former prisoner and the  author of a book entitled "Cannon Love." At the time, I was extremely depressed and had no clue how I would cope with serving a decade plus sentence behind bars.
After sharing my story, LaTanya encouraged me to write about my experience. I'll never forget the day she handed me "Dan Poytner's Guide To Self-Publishing," which is the guide many authors and self-publishers acclaim to their success. Each day I read the book profusely, realizing I too could publish a book, even from behind bars.
I was fascinated to learn about two former female prisoners who had started successful publishing companies from behind bars. Both of these African American authors, Vickie Stringer and Wahida Clark, served lengthy sentences in Alderson Federal Prison Camp. Their writings helped give birth to the urban book genre. Collectively, these women's literary accomplishments gave me the faith to publish my writings.
After reading my first manuscript "Unlocking The Prison Doors," with the help of a few friends, my parents started Voices International Publications. The goal of the company is to create inspiring books that help to uplift the downtrodden and encourage readers to recapture their dreams.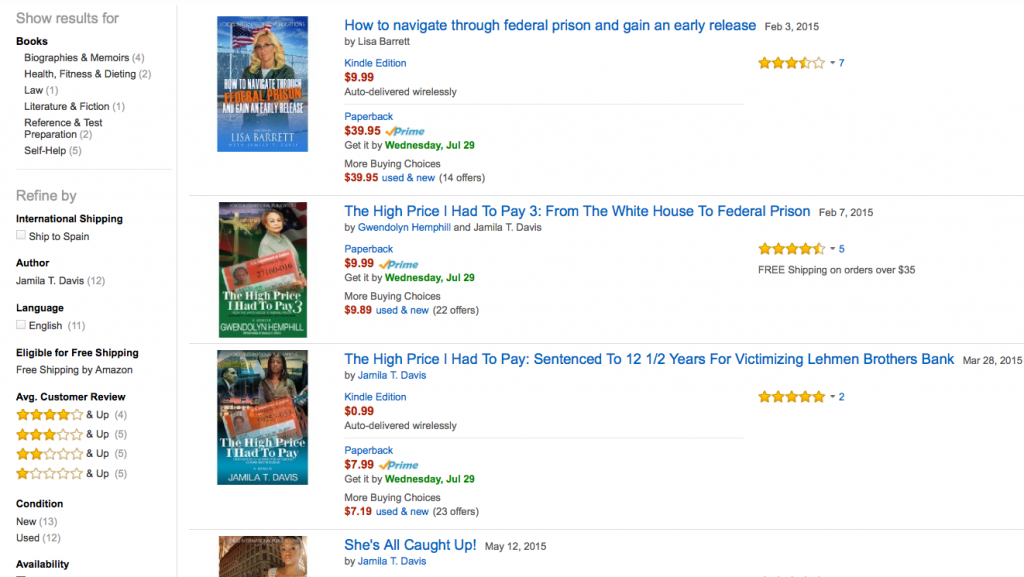 Along my journey of incarceration, my parents have been my biggest supporters. Their passion and dedication has not only helped myself, they have created a platform for incarcerated women tell their stories, and they provide books that are viable tools for rehabilitation. Currently, there are over a dozen books in the Voices International Publication catalog that are being distributed throughout the world. Out of the pain and hardships we endured as a family, our purpose here on earth was discovered. Producing inspirational books to help others overcome life hardships has become our ministry and our means of giving back.
It is my hope that my story will help shine light on the true faces of women behind bars, our talent and our desire to change. Don't just lock us up and throw away the key. Give us the resources and support we need to change, and we will! I did!
Read part one of this series here